Water Leak Detection Staveley - Central Heating, Water Mains, Swimming Pools & More!
ADI gas leak detection provide a non-invasive leak detection service across the Derbyshire, including Staveley, and our engineers deploy a range of the most modern leak detection tools possible:
Thermal Imaging Cameras
Nitrogen Hydrogen Gas Systems
Acoustic Leak Detectors
Moisture Detectors
Snake Camera Units
Our teams can find the source of 98% of internal or external leaks in your home within one working day due to the fact that they have access to the best leak detection equipment on the market right now. This also allows them to perform truly non-invasive leak investigations to ensure that your property isn't damaged in any way. Our advanced procedures means we work far more efficiently than our competitors and can offer you far better pricing as a result of this.
Our teams are regularly hired to work on: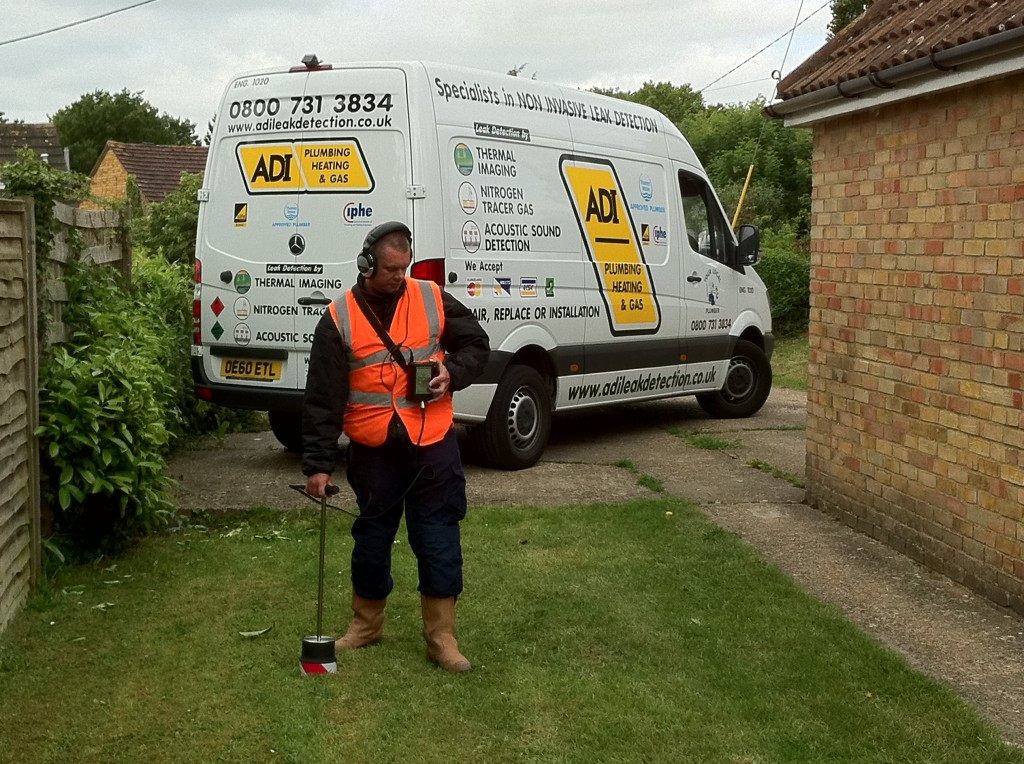 ADI Leak Detection take pride in how well trained and highly qualified our staff are. It also means gives all of our new and existing clients the confidence that they can call us to deal with any of these issues:
Leaks Located Inside Walls
Water Mains Leaks
Pipe Tracing Services
Leak Detection in Staveley
ADI are able to offer their services to customers living in Staveley and the following areas too:
Brimington
Barlborough
Clowne
Inkersall Green
Staveley
Water Leak Detection Throughout Staveley
A former mining town that is a pleasing attraction to tourists.

Poolsbrook Country Park. The Poolsbrook Country Park is a good spot for picnic lovers and bird watchers. It has quite scenic views and a nearby café where you can order something for the entire family and enjoy it outside, where the place is peaceful and endearing. A wildlife haven in the middle of the town, this is a good place to start visiting Stavely.

Old Rectory Guest House. The Old Rectory Guest House is a good place to stay if you are touring around the town. It is close to a nearby attraction and is at the heart of Staveley. They have good amenities, friendly staff, and various recreational stuff you can do. The price is also reasonable and will more than make up for it with their lovely accommodation.

Staveley Town Basin. A walk down the Staveley Town Basin will greet you with some fresh and chilling breeze from Staveley's cold climate. It is a perfect place for fishing, bird watching, and going for a walk. It also has a large space for kids to run around and have fun.
Healthy Living Centre. The Healthy Living Centre is a leisure centre with lots to offer not only for the adults but also for the kids. This leisure centre has a swimming pool, a fitness suite, and a climbing wall for everyone to enjoy and have fun with. It is the best place for families who bring their kids with them as it is a good time to sweat it all out.

Peking Palace Chinese Takeaway. Getting some spicy food for Staveley's chilling weather is a stop at the Peking Palace Chinese Takeaway, where you will be greeted with various Chinese cuisines that are spicy and delicious. They have a friendly atmosphere, and their staff is welcoming. Good place and good food.