Leak Detection On Waste & Drainage Systems
Unlike the sealed pipework leak detection (water mains, hot feeds, cold feeds, heating systems), it's not possible to pressure test drainage pipework with water or hydrogen/nitrogen gases, because this pipework is open ended – it can't be pressurised! So finding a leak on a drain or waste pipe requires the use of alternative technology. Our usual methods like acoustics, thermal imaging and tracer gases don't work, so what's the best way forward? How do you find a leak on a drain or waste pipe?
The answer…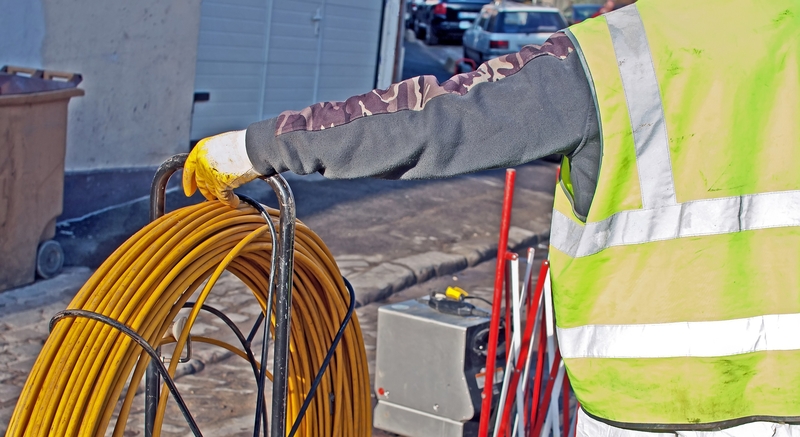 ADI's specialist CCTV inspection service.
ADI utilises high resolution cameras to inspect all the waste and drainage pipe runs. First we use specialist drain jetting equipment to clean the pipework thoroughly, making it easier for us to spot any faults within the pipe. Our jetting systems are specifically designed with exactly the right pressure to clean the runs for inspection, because high pressure jetting could cause even more damage to the pipework.
Once we are happy that the pipework is clean, our high quality inspection cameras carry out a CCTV survey, which is fully recorded, visually demonstrating the source and cause of the problem. The footage can even be used as evidence for your insurance company, potentially forming a vital part of the claim process.
Not only do these cameras view the damaged pipe, displacement, or any other fault, but we can also trace the head of the camera from above ground to give a precise location of the fault. This means that if an excavation is required in order to carry out the repair, only the precise location will need to be excavated, keeping remedial costs to an absolute minimum.
All our Engineers are conscious that these are your drains, simply blasting through with a high powered jet may cause additional damage or exacerbate existing damage. Rest assured all our engineers will treat your drains with the utmost professionalism and care.
Please note, as the name suggests, ADI Leak Detection is a leak detection company, not a jetting contractor. If you believe that you have a blocked rather than a leaking drain, then we suggest contacting a drain unblocking specialist instead.
Damaged Drain Repair Service
ADI is committed to not only finding, but also resolving our customer's problems. Once a fault has been identified, then there is the challenge of rectifying it. ADI carry out a variety of solutions to drain leaks including:
Resin-based Non-Invasive Drain and Waste Re-lining
This service is carried out using bespoke equipment which has been especially designed for the relining of waste & drainage pipework with multiple 90 degree bends.
Lining the existing brittle pipework with specially designed resin makes the pipe stronger than new – providing you with peace of mind for years to come!
This method of relining is most cost effective where your drainage pipes are inaccessible and repairing them would involve disrupting the ground or fixtures and fittings in the way of the pipe. The remedial costs incurred after taking out a bathroom for example, or replacing a tiled, marble or natural stone floor, can be unimaginable! So this non-invasive technique is likely to be the most cost effective & least disruptive method of repairing your leak. This system is effective in repairing small cracks and joint failures without the need to expose the pipework, and with absolutely zero excavation work required.
Please note, if pipework is displaced or severely damaged, the invasive solution might be the best long term solution.  
Also, if the damaged section of pipework is located under an accessible area, it could be more cost effective to excavate, expose and repair.
Once the team has identified the exact location of your leak they excavate the area, cut out the damaged pipework and replace it with new. On completion of the repair, the pipework will always be re-assessed to make sure the repair is sound, and our aim even with the invasive option is always to keep damage to an absolute minimum.
Here at ADI we guarantee to work with you to decide on the best and most cost effective solution for you before moving into the repair phase of your drain or waste pipe leak.
Drain & Waste Pipe Patch Repair
Closely related to relining, is a process known as a drain patch repair. Here, unlike relining where the pre-shaped pipelining is used, the main material is a drain patch. The patch is spread out and filled with epoxy resin and wrapped around a tool known as a pipe packer. The packer is then slowly and carefully inserted into the waste drain to the point of the defect and inflated. It is left for an hour before it is finally removed.
Drain patches are particularly effective where only a small section of the pipe is damaged as there is no need for a full relining.