Roof Leak Detection Services
Our Roof leak detection process for identifying and locating leaks on flat, pitched and commercial roofs can involve the use of drones, tracer gases, roof leak smoke testing, damp meters or electronic roof leak testing equipment.
Our expert leak detection service uses techniques that avoid the huge expense and hassle of scaffolding or hiring a cherry picker – enabling our specialist engineers with years of experience to trace the source of your roof leak problems in the most cost effective manner.
ADI Leak Detection are proud to be one of the few specialist roof leak detection companies in the UK – with hundreds of 5* Trustpilot reviews.
We have roof inspection teams located throughout England, Scotland & Wales ready to find your roof leak!
Drone Roof Surveys

Our drones are fitted with thermal imaging technology, images taken can reveal roof areas  water is penetrating through cracks or damaged areas, as water retains heat differently than dry surfaces. This allows for the detection of leaks, before they become visible and cause significant damage.
Moisture held by membrane is one of the defects our surveys regularly find for our customers. Our surveyor is looking to highlight any roof defects, not just leaks.

The advantages of using drones for roof leak detection include efficiency, Safety, Accuracy, Cost Effectiveness & Photographic evidence.
Drone roof leak detection offers a non-invasive, efficient, and accurate method for identifying and addressing roof leaks & structural issues helping to prevent further damage and maintain the integrity of the building.
Our Equipment To Detect Leaks On Roof's
Our specialist roof leak detection teams don't just carry drones, they carry a wide range of equipment and are committed to finding your roof leak, using whichever water leak detection tools or methods they need to.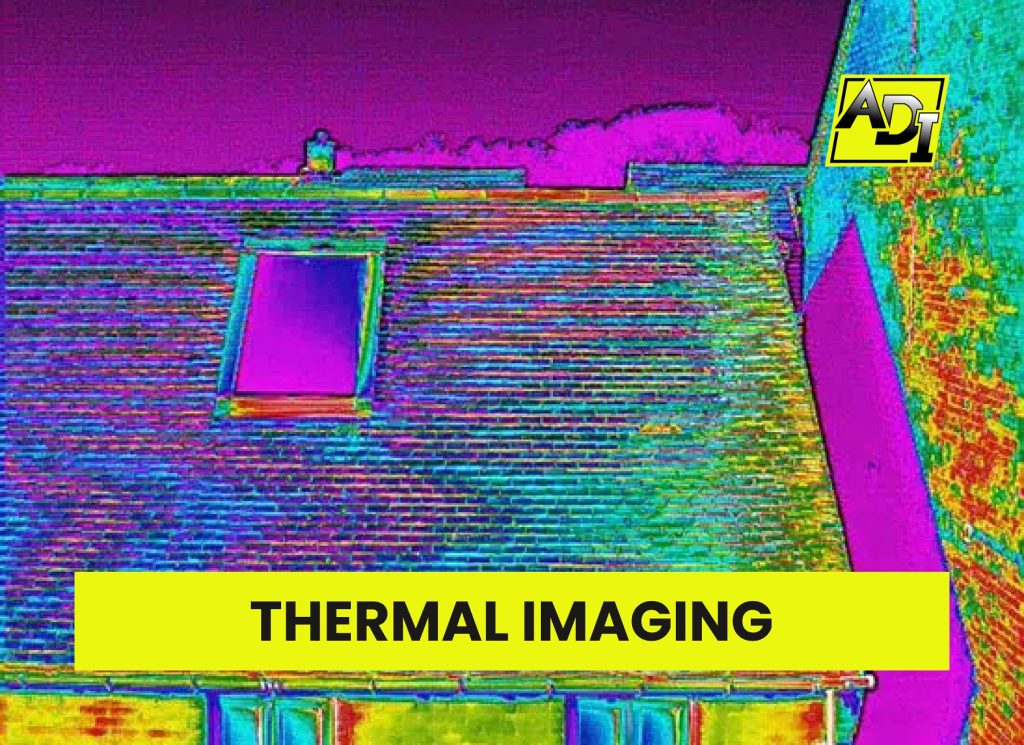 High Definition Digital Imaging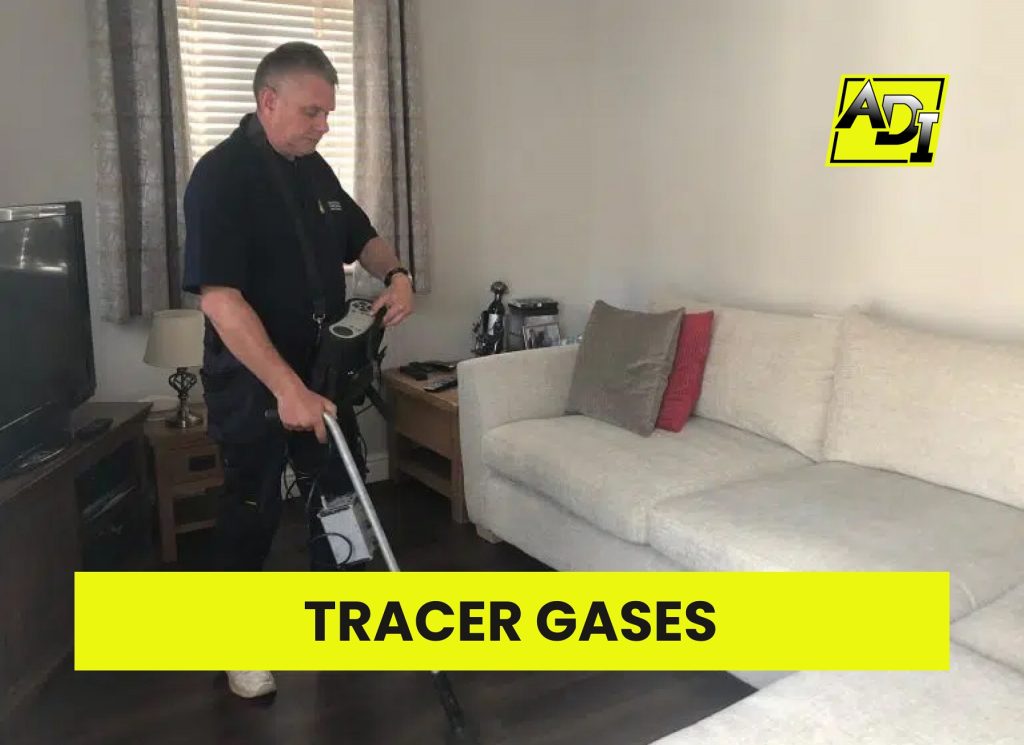 Electronic Leak Detectors
Our Professional Roofing Leakage Inspection Process
Internal Visual Inspection
An internal visual inspection is carried out to assess any water damage caused by your roof leak.
The inspection is documented in an insurance approved format to assist with any insurance claim you may need to make.
Our Internal inspection process can involve the use of thermal imaging & damp meters to assess the damage and start the process of tracing the leak in your roof.
Drone Roof Survey
A drone can be an important tool when tracing the source of a roof a leak.
Our drones are equipped with high definition video, photography and thermal imaging technology.
This technology coupled with the drones optical zoom capabilities allow us to safely, visually inspect your gables, gutters, parapets, pointing, lead flashing, chimneys and more for damage or signs of water ingress.
Tracer Gases
Access permitting, Tracer gases are used to fill the voids of ceilings and narrow roof spaces. The tracer gases rise and are detected using our specialist tracer gas sniffers on the roof – confirming the location of the roof leak.
Contact ADI Leak Detection For Roofing Leak Detection
If you're in need of roof leak detection services, look no further than ADI Leak Detection.
With our expertise in accurately locating water leaks using the latest, non-invasive leak detection equipment, you can trust our 99% success rate in finding and repairing leaks.
Our comprehensive roof leak detection services are available throughout England, Scotland & Wales.