Leak Detection Engineer Recruitment
Are You An Experienced Plumbing & Heating Engineer Looking To Earn In Excess Of £60k PA?
ADI Leak Detection are market leaders of the non-invasive leak detection industry, specialising in finding leaks using advanced technologies including thermal imaging, tracer gases, acoustic listining devices and much more.
Our self employed engineers can earn in excess of £60k PA while working with a company that prides itself on happy staff and customers!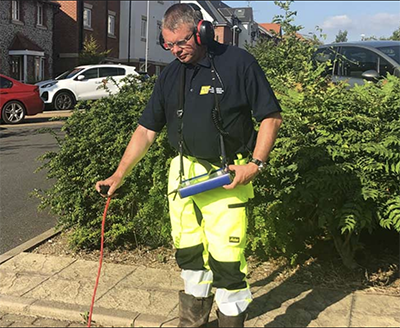 Our Requirements From You:
To stand a chance of being recruited by ADI Leak Detection you must:
Be an experienced plumbing and heating engineer
Hold a full UK driving licence
Have your own van
Have your own range of small, general plumbing tools
Have the right to work in the UK
What we provide you with :
Advanced training in non invasive leak detection
A range of of specialist tools including thermal imaging cameras, tracer gases and acoustic leak detection equipment
The Type Of Work Our Engineers Carry Out:
If you're up to the task, your job will involve finding leaks on domestic and commercial:
Heating systems
Hot and cold feeds
Water mains
Bathrooms (baths, showers, seals, overflows, tiles etc.)
Or explaining the cause of the damp/moisture if it turns
out there is no leak – in this case our aim is to help the
customer move forward with solving their problem
Repairing the fault on the same day if possible
As a nationwide leak detection company we are always looking to recruit higghly experienced plumbing and heating engineers across England, Scotland and Wales.