Central Heating Leak Detection & Repair Service
We Find Hidden Heating Leaks
ADI Leak Detection are experts in Central heating leak detection.
Our engineers specialize in pinpointing heating leaks under floors, in walls and in cavities using non destructive technologies including thermal imaging, acoustic listening devices and tracer gas leak testing equipment.
You can be sure you are choosing the best contractor to solve your water leak problem, with hundreds of 5* reviews for our heating leak detection services!
We take pride in being the market leading company in the industry, finding hundreds of hidden leaks on heating pipes and systems for residential and commercial clients in any location of the UK!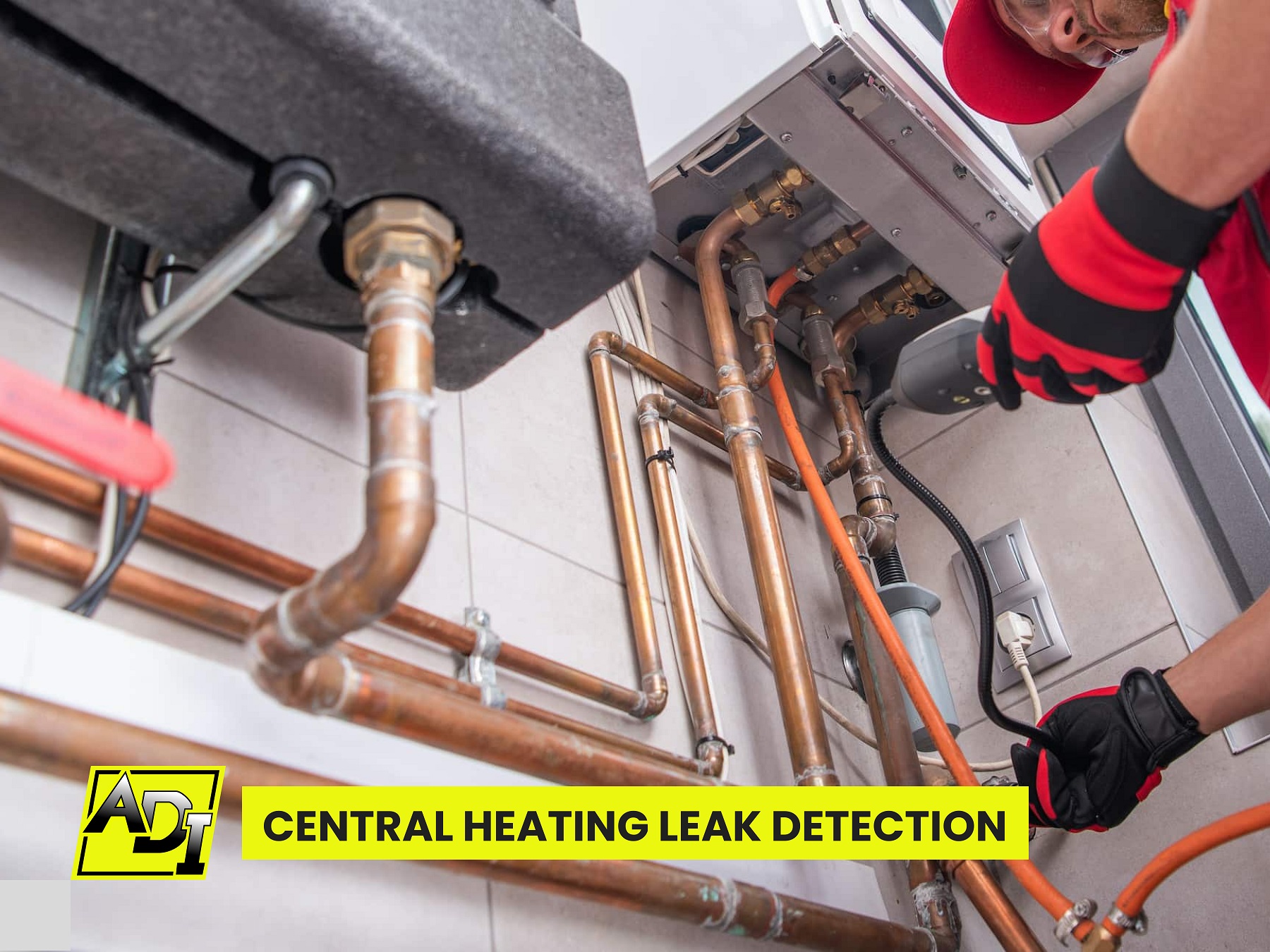 Our Non Invasive Methods For Detecting Leaks

We take pride in investing in industry leading equipment to ensure that or teams are fully equipped with the best heating leak detection equipment finding leaks in leaking central heating systems.
Our central heating leak detection specialists carry a wide range of equipment on board including thermal imaging cameras, tracer gas testing equipment, acoustic listening devices, damp meters and years of experience!
This range of equipment, coupled with our detailed investigation process allows us to detect the source of water leaks under carpets or any other floor coverings with minimal disruption.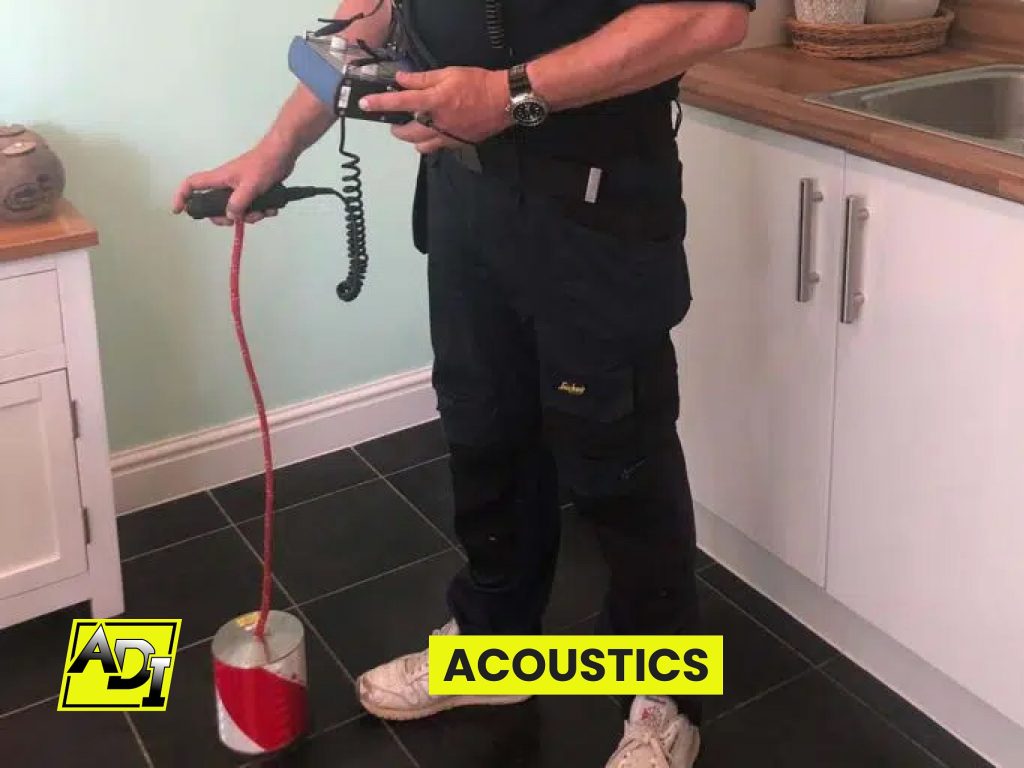 Acoustic Listening Devices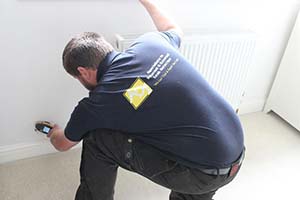 Visible Heating Leaks

Some parts of your central heating system are visible, leak issues with these parts are usually able to be seen with the naked eye:

Look for signs of water seepage from joints on radiators

Look under the boiler for any signs of dripping water, including stains.

Look for water damage in ceilings which may indicate a leak in the heating pipework above your ceiling.

Inspect any other visible pipework for water stains.
A central heating leak is normally only a small leak, so you are looking for signs of a water leak as opposed to water pouring from pipework!
Central Heating Boiler Losing Pressure

Your boilers pressure should be approx 1 bar if your heating is off, and around 2 bar when the heating is on and the system is warm.
If your pressure guage is lower than 1 bar with your heating off and cold or 2 bar when the heating is on, it's likely to mean that you've either got a leak – or you've got air trapped somewhere in the system.
If your boiler is losing pressure then you likely have a leak in your central heating system. Other causes of boiler pressure loss include a faulty pressure relief valve or a damaged expansion vessel – both of which will cause your heating system to lose pressure.
Central Heating Leak FAQ's
How much does leak detection cost?
There's no fixed rate for leak detection, instead; the price depends on the type of property.
It's usually costs less to locate a leak in a domestic property than in a commercial building.
If you have trace and access cover on your home insurance policy then our you should be able to claim back our "trace and access" costs.
Do you repair leaking heating systems?
Yes, we provide a central heating leak repair service.
If there is enough time on the same day as your leak detection appointment then our technician will usually be able to carry out the repair for you.
There is an additional charge for the leak repair service.
Do you offer a track and trace service?
We do offer a track and trace service.
Track and trace is a commonly used term for what is known as trace and access in the insurance industry.
In the home insurance world trace and access leak detection refers to the process of finding and uncovering a hidden water leak.
Does my heating need to be on for you to detect leaks?
Yes, we will need you top top up the boiler pressure, turn your heating on and the thermostat / thermostats to max around 1 hour before our arrival.
This will ensure your heating plumbing pipes are at the maximum temperature, making the heat energy traceable using thermal imaging. This ensures efficiency in our process helping to ensure a successful trace and access.
Which parts of a heating system can leak?
A central heating system is a complex system until you understand that there are only 7 main components that could leak, these are:
1. Radiators: The valves, connections or radiators themselves can develop leaks over time.
2. Boiler: The heat exchanger or other internal components of the boiler can develop leaks with time and lack of maintenance .
3. Pipework: The pipes that carry hot water from the boiler to the radiators or other heating elements can develop leaks due to corrosion, damage, or faulty connections.
4. Expansion vessel: The expansion vessel in a heating system helps absorb the expansion of water as it heats up. If the vessel develops a fault or a bladder inside it bursts, it can lead to water leakage.
5. Pressure relief valve: The pressure relief valve is a safety feature that releases excess pressure from the boiler. In some cases, this valve can develop a fault and start leaking water.
6. Central Heating Pump: The pump circulates the water through the heating system. If the pump housing or seals are damaged, it can result in water leakage.
7. Header tank: In some older central heating systems, a header tank is used to supply water to the system. If there is a crack or faulty connection in the tank, it can cause water to leak. When checking this you may find condensation on the insulation underneath the lid, this is normal and nothing to be concerned about.
We do not recommend the use of central heating leak sealer – which can make the leak more difficult to locate.
Our Other Specialist Services
Bathroom Leaks; Bathtubs, sinks, toilets and shower leaks all make finding bathroom leaks a job for professional leak detectors.
Ceiling Leaks; Water leaks through your ceiling could be caused by a structural or plumbing issue.
Commercial Leak Detection; Our focus is to find your leak quickly and efficiently, allowing your company operations to continue unaffected.
Structural Leak Detection – We test all likely sources which include windows, doors, visible cracks, roof leaks, chimneys and balconies.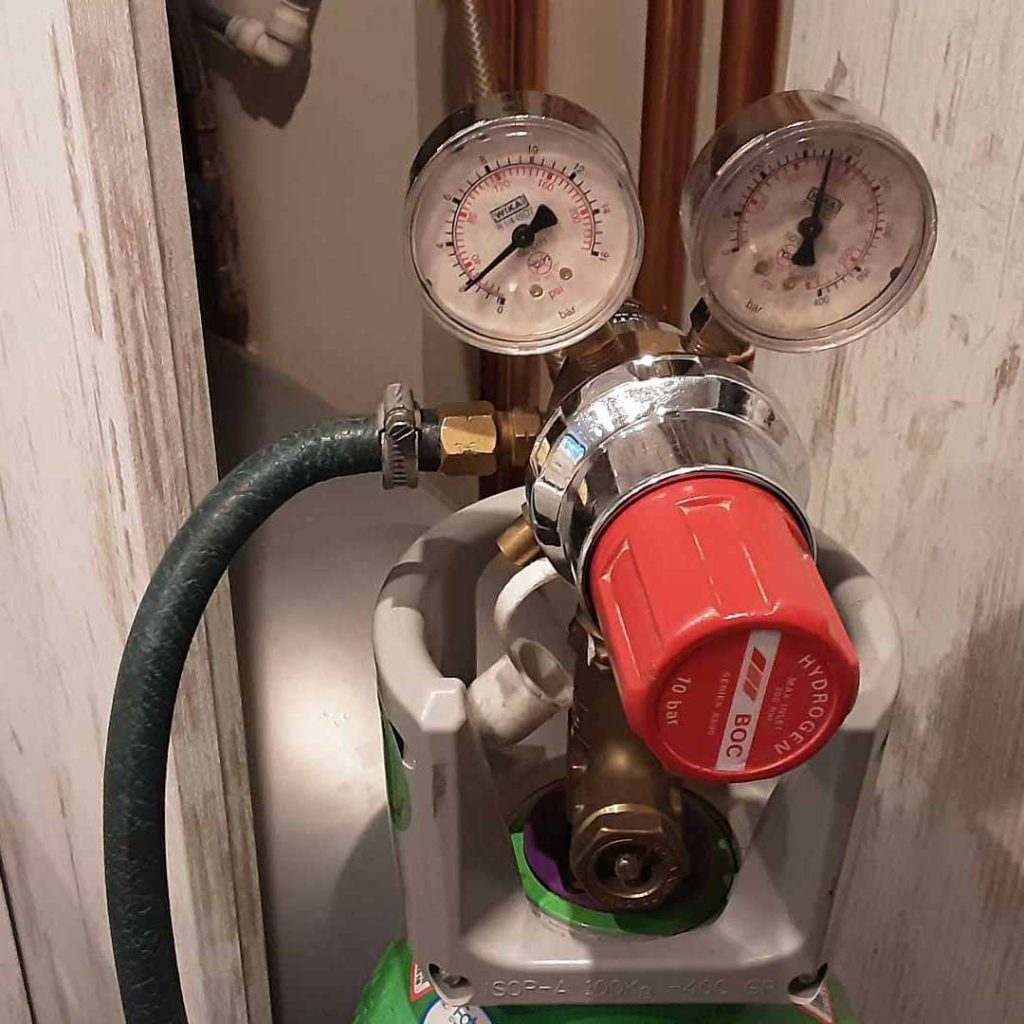 Call ADI Leak Detection When You Need A Heating Leak Detector

As a company we have engineers located in all areas of the UK, so no matter where you are in England, Scotland or Wales you can be sure we are here to solve your central heating problem!
Our helpful customer service team await your call and are ready to offer help and advice now…