Trace and Access Leak Detection Services
Trace and Access is a term that the leak detection industry has taken from the insurance industry. The term describes one of the many water leak detection services that ADI offers. It describes the process of searching for and detecting the source of a leak in your property, be that residential or commercial. 
In insurance industry parlance Trace and Access refers to a specific section of the vast majority of insurance documents. Typically although we always advise potential clients to check their policies, Trace and Access will cover any costs that are incurred in locating the source of the leak (trace) and then the physical process of getting to the leak which is often under the floorboards or behind walls (access). 
Although every policy will differ, most of the policies which we have seen will provide £5000 of Trace and Access on their policies. At ADI Leak Detection, upon completion of the work, we provide you with a fully itemised report of everything which we did, including, where relevant, photographs, which you can then use to substantiate your insurance claim.
What Is Trace And Access Cover? 
Trace and Access cover is a critical component of your home insurance. It is typically included in all home insurance policies as standard, but it is always advisable to check with your insurance company that you have trace and access coverage included. The purpose of trace and access cover is to cover the often substantial cost of searching for and locating a leak in any property. Depending on your insurance policy it may also cover the cost of repairing the leak as well, so it is certainly worth enquiring. 
What Does Trace and Access Cover Cover?
Every insurance policy is different, but typically the Trace and Cover section of your policy will cover 
The actual process of searching for and finding the source of a leak within your home

Gaining Access to area in question to enable the repair to be completed 

Any subsequent repairs needed to rectify the damage which was caused by the

water leak detection techniques

used to locate the leak in the first place. 
What Doesn't Trace and Access cover?
The Trace and Access part of your policy does not cover the actual repair of the leak, as this process is typically covered by your buildings insurance policy. 
It also typically does not cover any water coming into your property from outside, with the exception of the escape of water from a burst pipe.
Trace and Access Costs
It can be difficult to provide a quote in regards to how much the trace and access process costs. This is because there are so many variables but typically the average cost of water leak detection is approximately £600 although the price you pay could vary between £80 and £1600.
Technology We Use To Trace Your Leak.
As one of the leading providers of water leak detection in the United Kingdom, our engineers have access to a range of professional water leak detection equipment to help detect any water leak quickly and easily. These include a wide range of tools including:
Tracer Gas Leak Detection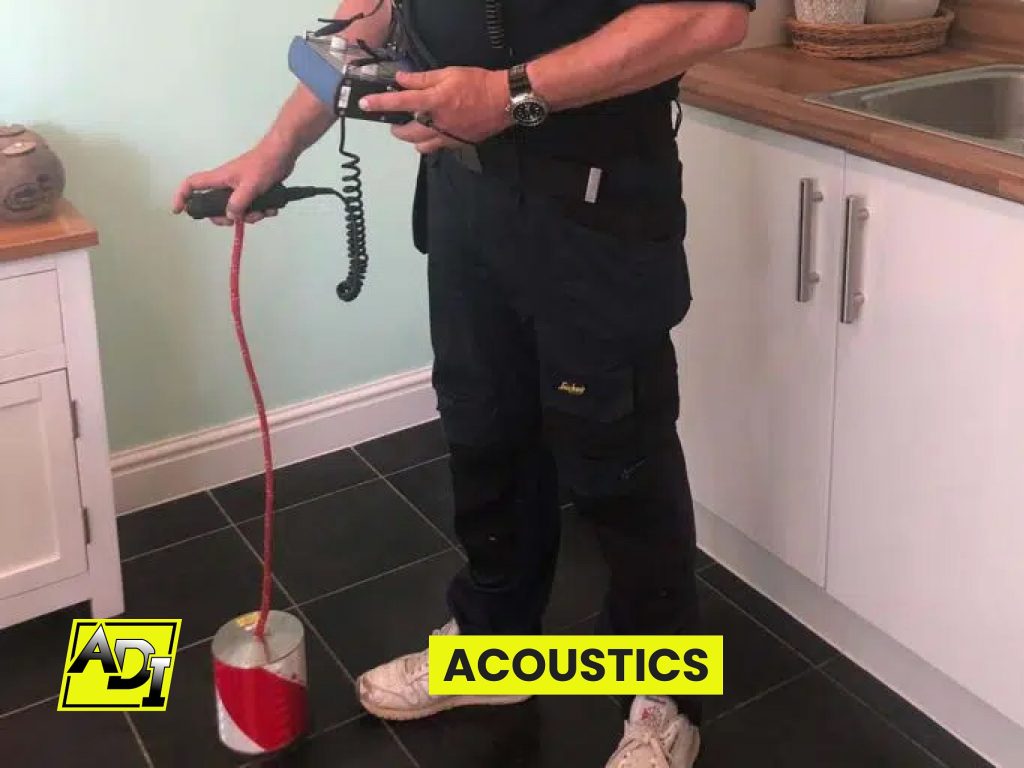 Choose ADI For Trace and Access Leak Detection Services With Insurance Approved Reporting 
Every aspect of the ADI Water Leak Detection process is designed with the customer in mind. We have engineers strategically located all across the country for a rapid response time. We have invested in the latest technology to ensure we find your leak quickly and efficiently. Finally to smooth the claims process we also provide you with insurance approved reporting, ensuring your claim is dealt with the minimum of fuss. Having a water leak can be stressful, ADI is the perfect anecdote to this stress and will help you resolve the issue quickly.
Are Underground Pipes Covered By Home Insurance?
Yes, the vast majority of underground pipes are covered by your buildings insurance policies, although we are not insurance brokers, so please check your individual policy or speak to your insurance broker. 
Why Might A Trace And Access Claim Be Refused?
Although it is unusual for a trace and access claim to be refused there are a number of reasons why this might happen. Some of those reasons include 
If it is difficult to ascertain that there has been any water damage 
Water Ingress refers to water from outside entering your property. If the insurance company believes that the water has leaked from outside the property into the building, rather than from a broken pipe inside the property they could turn down the claim.
In Need Of A Trace & Access Service?
Our leak detection specialists are strategically located around England, Scotland & Wales, so you can be sure we can help you.
Our trace and access leak detection experts are backed by our customer service team at head office.
Choose ADI Leak Detection, call us today and experience the highest level of service available.