Water Leak Detection Belper - Central Heating, Water Mains, Swimming Pools & More!
ADI gas leak detection are a non-invasive leak detection provider serving the Derbyshire area including Belper. Our teams use only cutting edge leak detection technology such as:
Nitrogen Hydrogen Gas Tracing
Moisture Detectors
Thermal Imaging Cameras
Pipe Tracing Equipment
Snake Cameras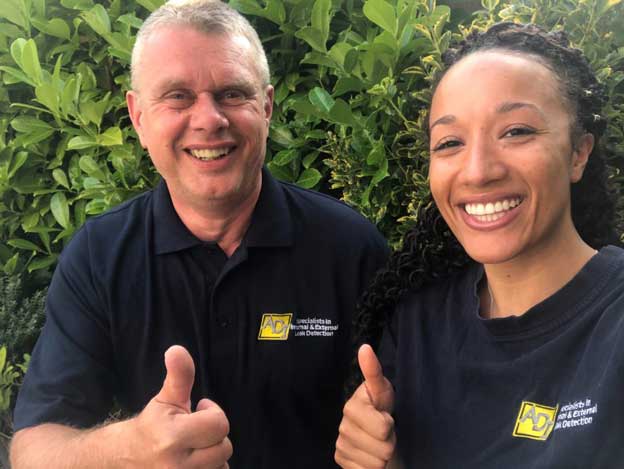 Because our teams are equipped with the very best in leak detection equipment it means they can work very effectively and efficiently in finding your leak – we know time is money for our customers so we focus on that. And because our leak investigations are completely non-invasive there's no risk of damage to your property or disturbance to your family or customers. ADI offer all of this at a far more competitive price than you might have imagined possible.
ADI are available for hire on the following types of work:
Domestic and Residential Leak Detection
Commercial and Industrial Detection
Insurance Related Tasks
Each one of our team has gone through a very rigorous training and certification program to make sure they're ready to work on customer issues such as:
Leaks Inside Walls
Leaks Under Floors
ADI are able to offer their services to customers living in Belper and the following areas too:
Ambergate
Belper
Duffield
Heage
Holbrook
Kilburn
Milford
Water Leak Detection Throughout Belper
Belper is a beautiful historic market town that has a lovely meander river running through it. It is the birthplace of work groundbreaking skyscraper technology and is rich with an industrial history that lies at the heart of the Derwent Valley Mills World Heritage Site. The city has evolved incredibly over the years. It homes the first water-powered cotton spinning kills pioneered by JedediahStrutt in 1776. Take a walk in the town and get to know to appreciate the impressive sights of the Long Row and The Clusters. St. Johns Chapel in the area is the oldest building in the city with some unique details to remark. Continue to Belper River Gardens, pause for fresh breath, and enjoy colorful band concerts and special events. Also, the city is the winner of the 2014 Great British High Street Awards. It is justified with the retail therapy at specialist shops where you can find a historic marketplace. Nearby, The Butts, where you can get period antiques, giftware, and interior furnishings. After a long day, you can get refreshments at many cafés among the host in the streets. There are many cafes, pubs, and restaurants that serve all types of meals. Visit Belper and enjoy on-screen action and enjoy the plush surroundings.