Water Leak Detection Billericay - Central Heating, Water Mains, Swimming Pools & More!
ADI Leak Detection provide non-invasive leak detection for all of Essex, including Billericay, using only the most modern of leak detection technology and equipment such as:
Thermal Imaging Cameras
Acoustic Leak Detectors
Snake Cameras
Nitrogen Hydrogen Gas Tracing
Moisture Detectors
Pipe Tracing Equipment
Because our engineers have access to the latest in leak detection equipment it means that we can track down leaks very efficiently. It doesn't matter if your leak is internal or external our engineers can find it. We also do our best to provide the bare minimum of disruption to your home or business and get the job done as effectively as possible. We can also offer you extremely competitive pricing as part of our overall package.
ADI are regularly engaged to work on the following:
Industrial and Commercial Leak Detection
Domestic and Residential Leaks
Insurance Related Work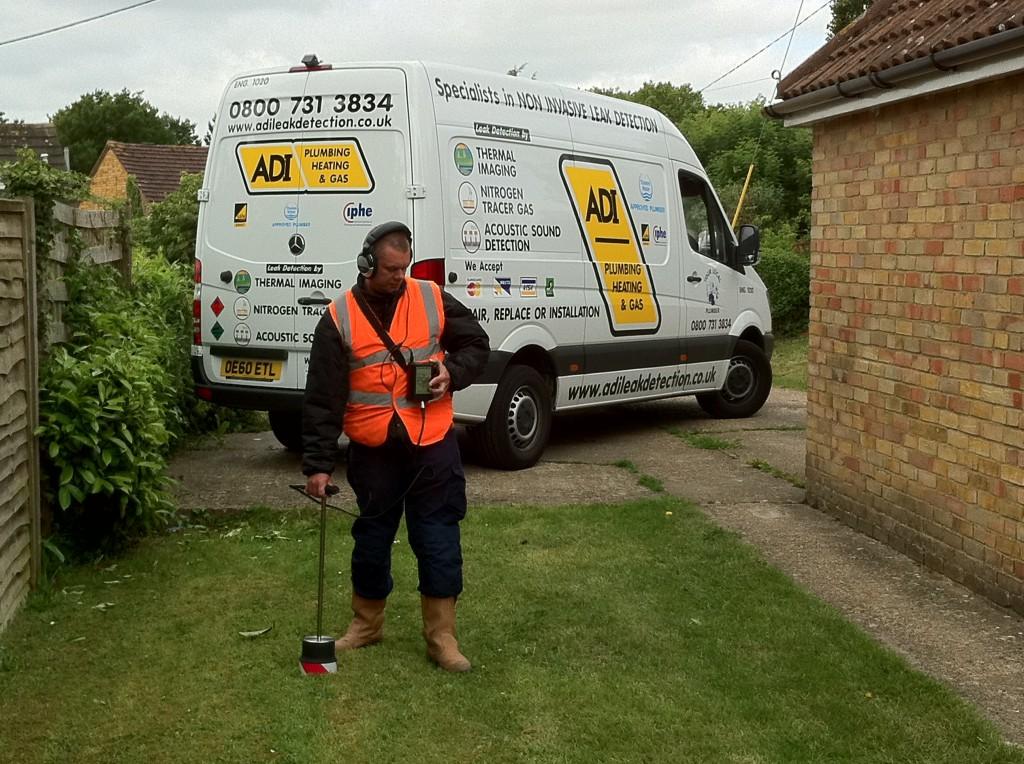 We ensure that each of our engineers are amongst the most highly trained and qualified in their industry within the United Kingdom. For our customers it means they can contact us confident that we can help with any of the following problems:
Water Mains Leaks
Pipe Tracing
Swimming Pool Leaks
Under Floor Leaks
Leak Detection in Billericay
ADI are able to offer their services to customers living in Billericay and the following areas too:
Billericay (East)
Great Burstead
Billericay (West)
Little Burstead
Water Leak Detection Throughout Billericay
The promising village of Billericay in Essex is known for offering various attractions to its visitors and a charming yet quaint place for them to explore and know about. This is a great village to start in Essex as it is home to multiple parks and a natural destination.

Lake Meadows Park. Lake Meadows Park is a place where various events take place throughout the year. This pristine lake is also a prime fishing spot where bream, pike, and carp are captured from the annual Billericay fireworks display and concerts. It is also considered by many to be one of the finest parks in England.

Mill Meadows – Billericay. The Mill Meadows – Billericay is a 90-acre land in Essex that is open to the public all year long. This reserve is perfect for walkers and runners alike who want to have a good run, the place is also dog-friendly, and some areas are worth seeing. Lovely nature reserve in Billericay and is one fine attraction.
Norsey Wood Local Nature Reserve. The Norsey Wood Local Nature Reserve is considered a Site of Special Scientific Interest as it is home to various floras and faunas that are thriving in this nature reserve. A trip here means you get to experience wildlife and nature at its purest.

Barleylands Farm Park. The Barleylands Farm Park is jam packed with various fun and adventure activities for the entire family. Their farmyard friends consist of various wild animals that you can pet or encounter in their bird flying exhibitions. Their tractor and trailer ride is one of their best activities, so be sure you have your kids with you.

Imperial Bird of Prey Academy. The Imperial Bird of Prey Academy is one of the leading birds of prey centers not only in Billericay but also in the rest of Essex. In this venue, you get to enjoy various wildlife displays and flying displays by their incredible set of wild birds that are trained to entertain people. They also offer various indoor and outdoor activities for kids of all ages.