Water Leak Detection Aveley - Central Heating, Water Mains, Swimming Pools & More!
ADI Leak Detection provide non-invasive leak detection for the whole of Essex, including Aveley, using state-of-the-art leak detection equipment like the following:
Natural Gas Leak Detector
Moisture Detectors
Snake Cameras
Thermal Imaging Camera Systems
Acoustic Leak Detectors
Pipe Tracing Equipment
If you're even a little bit worried that you have a leak somewhere on your property then the best thing to do is call in ADI to examine the situation for you. Our ultra advanced leak detection equipment allows us how to find leak in central heating system and underneath floors and patio gardens for example. And because the equipment is so advanced our staff will cause almost no interruption to your daily home or business routine. We can also offer you a competitive pricing structure which you'll find is hard to beat.
ADI Leak Detection routinely deal with:
Insurance Work
Residential And Domestic Leaks
Commercial and Industrial Leaks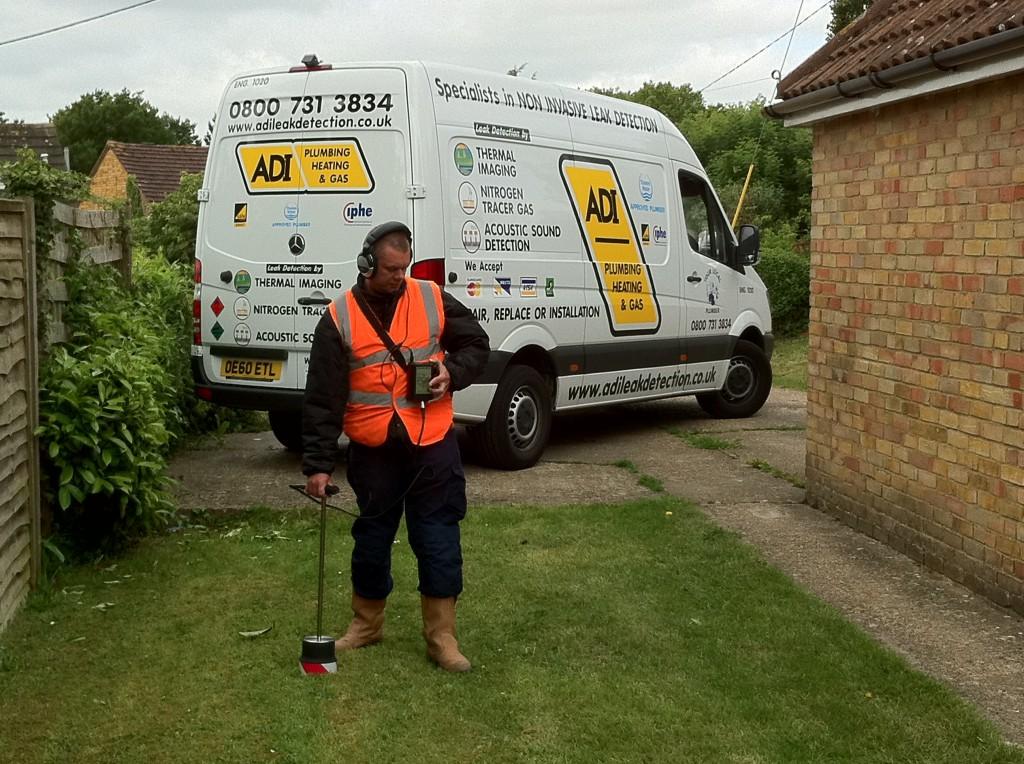 Regardless of the type of leak problem you might have our highly trained and skilled engineers will be able to deal with it. Here are just some examples of the issues we work with on a daily basis:
Leaks Located In Walls
Pipe Tracing Services
ADI are able to offer their services to customers living in Aveley and the following areas too:
Water Leak Detection Throughout Aveley
Aveley is a small town situated in the unitary authority of Thurrock, Essex. This small town has nature written all over its name as it is home to various flora and fauna that are thriving inside and outside of the town. The town might be quaint, but it has some charm to it.

Aveley Community Hub. The Aveley Community Hub is a public library situated around the center of the town. It is a place wherein lots of books greet you, and the atmosphere around this area is very quiet and calm.

Parkside - Aveley Football Club. The town of Aveley has their very own team who plays for the Isthmian League North Division, and the Parkside - Aveley Football Club is their homecourt. So if you want to witness how their team plays, then this is the spot you will. It is flocked by locals and avid team supporters, and their on-site pub serves great drinks.
Taste of Aveley – Indian Restaurant. The Taste of Aveley – Indian Restaurant is a tandoori and takeaway restaurant situated in the town center. This little restaurant serves very delicious and savory Thai dishes and staff that will serve you the best dish—great food with good people around the restaurant.

Sir Henrys. The Sir Henrys Restaurant is your typical and classic British restaurant that serves tasty meals, and they have lovely background music that is quite soothing to the soul. The restaurant is well-decorated and has some good vibes to it along with its staff and people.

Cely Woods. Cely Woods is one of Essex's largest woodland and is home to various flowers, plants, and wildlife. There are plenty of walking paths to enjoy and an atmosphere that is very calm and peaceful. You can bring your tent or set up your picnic with the family—a lovely and peaceful place to be around in Aveley.