Godalming Water Leak Detection Specialists
ADI gas leak detection provide non-invasive leak detection throughout Surrey, including towns such as Godalming, using the most innovative in leak detection devices and tools such as:
Gas Leak Detectors
Snake Cameras
Pipe Tracing Systems
Thermal Imaging Cameras
Nitrogen Hydrogen Gas Tracers
All the work we carry out to find the source of your leak is done non-destructively so you don't need to worry about damage to your floors, walls or your garden while we're tracing your leak. We also minimize the amount of disruption caused to both you and your family while we work whilst also offering you great value for money for the high quality results we deliver every time.
The services of ADI engineers are constantly in demand for projects such as:
Commercial & Industrial Leaks
Residential & Domestic Leaks
Insurance Based Work
At ADI we always want to raise the bar on what we do so we're constantly investing in new equipment and the relevant training for our staff. This means that you can ask any ADI engineer to work on the following for you:
Wall Leak Detection
Central Heating Leak
Water Mains Leaks
Sub-floor Leaks
Swimming Pool Leaks
ADI can offer our services to clients residing in Godalming or nearby areas such as:
Busbridge
Charterhouse
Compton
Eashing
Farncombe
North Munstead
Tuesley
ADI are also ready and available to help customers living anywhere in the UK.
Why not call us now on our free phone number – 0800 731 3843 and discover more about how we can help you.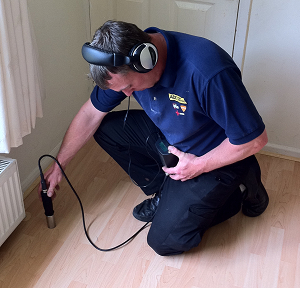 We Also Serve The Following Towns In Surrey: