Water Leak Detection Rickmansworth – Gas & Central Heating Leaks Detected & Repaired
ADI leave your property intact before and after we find your leak
ADI provide leak detection services for the entire area of Hertfordshire, including Rickmansworth, employing the very latest in leak detection advances such as:
Gas Leak Detectors
Nitrogen Hydrogen Tracing Gases
Moisture Detectors
Thermal Imaging Cameras
Snake Cameras
Pipe Tracing Equipment
Our engineers are capable of performing the most unobtrusive leak detection investigations because of the advanced technology they use and their skilled approach to the work they do. Regardless of where the leak is our engineers will be able to locate the source for you. Another benefit of the technology we use is that we can work very efficiently and in turn offer you very competitive pricing as a result.
You can hire ADI Leak detection to work on any of the following:
Commercial and Industrial Leaks
Residential And Domestic Leaks
Insurance Work
Using the very latest in leak detection equipment is useless without our engineers having the training to use it which, of course, our engineers do. Our highly skilled team of engineers can work on any of the following:
Central Heating Problems
Swimming Pool Leaks
Leaks Behind Walls
Water Mains Leaks
Pipe Tracing Services
ADI are available to help residents of the Rickmansworth area and also:
Chalfont St Peter
Chenies
Chorleywood
Gerrards Cross
Harefield
Ickenham
Sarratt
If your location isn't listed above don't worry ADI can still help you.
Why not call ADI now on 08007313843 and let us take over the worry of that leak you have?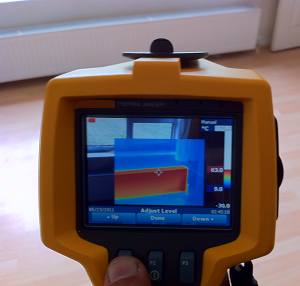 Our Service FAQ's
Which water leaks can you find?
We specialise in locating water leaks under floors, on central heating systems, on water mains, hot and cold water feeds. The list is almost endless, but if you have a water leak in a property then we should be able to help you – Simply give us a call on 0800 731 3843 to find out.
Are you able to locate an external water leak?
We have a specialist crew who pinpoint the location of external water mains leaks every day. Using a complete range of specialist leak detection tools, equipment and expertise we are able to accurately locate water on long and short stretches of water mains.
Are you able to repair my leak once you have found it?
Our team are all highly experienced plumbing and heating engineers, many of whom have been tracing and repairing water leaks for many years.
We are on most occasions able to provide a repair service for your water leak once it has been located, this will however depend on the exact location of the leak along with several other factors
Do you have any testimonials for your leak detection service?
Yes, we have over 140 reviews on Which trusted traders with a glowing 4.6 star out of 5 rating!
I am a landlord and my property is elsewhere in the UK, are you able to help?
Sure, we serve the majority of the UK from our base in High Wycombe, Buckinghamshire and via our network of engineers nationwide.
How can I enquire and have you come solve my problem?
Call one of our small & friendly team on 0800 731 3843 and they will be sure to listen to your problem and you will discover if we can help you.