There can be a lot of complexity involved in finding a leak; in some cases, it can take all day using a plethora of different tools to narrow down the search. It could easily be described as looking for the proverbial needle in a haystack. That is why it can be challenging to provide a quote for anyone who calls up in desperate need of a leak detection service.
At ADI, integrity is one of the values upon which we have based our business, and we have thought long and hard about the best way to price our services. After a lot of evaluation, we concluded that the best option for all parties was to charge a daily rate for our service. Our customers appreciate this because they know exactly where they stand and will not get hit with any unexpected charges.
Because of this policy, it also means that your leak detection specialist engineer is not put under any pressure to find the leak quickly in order to rush off to the next job. We want every job that our team is tasked with to be completed to the highest possible standards. This means that our engineers are never stressed, and it also ensures that we have a very low turnover of staff. In any industry, the team are your most valuable asset. We believe that a company that retains its staff for many years and has a low staff turnover rate must treat its employees properly.
Central Heating Leak Detection Pricing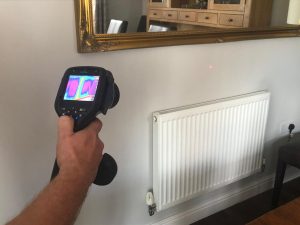 Central heating leak detection is a very specialist area of plumbing that requires significant investment in tools, equipment, and training. While a traditional plumber could eventually track down the source of the leak, there would be an element of guesswork involved and potentially additional damage and upheaval caused to your property in the process.
ADI was the first specialist leak detection company in the United Kingdom. We continue to grow rapidly across the country as homeowners begin to understand and appreciate the benefit of our services. Because of the skillset and complexity of the job, there are a limited number of engineers qualified to undertake this role. Another challenge that leak detection companies face is the expense of the hi-tech tools we use to find the source of your leak.
When your boiler is losing pressure, we implement a trace and access procedure. This essentially means that we use our equipment and expertise to trace the source of the leak. This could involve using our thermal cameras, acoustic leak detectors, nitrogen hydrogen gas tracers, and moisture detectors.
As we never know which tools we will need to use to source the leak, we simply charge a daily rate that covers any and all procedures. This means that you can book our leak detection services with confidence, knowing that not only will our engineers find the source of the leak, but you will also know the exact cost of the process regardless of the length of time it takes for us to complete the work – so long as the leak is found on the day.
Swimming Pool Leak Detection Costs
Owning a swimming pool is the dream for many homeowners across Britain. The ability to go for a swim whenever you want to is the perfect option for you and your family. Unfortunately, the harsh reality of owning a swimming pool is that it will spring a leak at some point in your ownership. Many people assume that a swimming pool leak will be quick and easy to find, but the reality is much different. Think of all of the areas water could leak from – the tiles inside the pool, the filtration system, and even the pool liner all have the potential to be breached.
At ADI, an increasing number of calls that we receive are from pool owners desperate to locate the source of their leak. With water meters now installed in the majority of homes across Britain, a leak in your swimming pool could prove to be very costly. That is why we charge a flat rate call-out charge for swimming pool leak detection. When a swimming pool owner calls us worried about a leak, they are already highly stressed and concerned about the damage being caused. With so many other variables, our customers appreciate the fact that we offer a standard rate to resolve the issue. This is one less worry on their plate and is often one of the aspects of our service which receives the most compliments.
Water Mains Leak Detection Pricing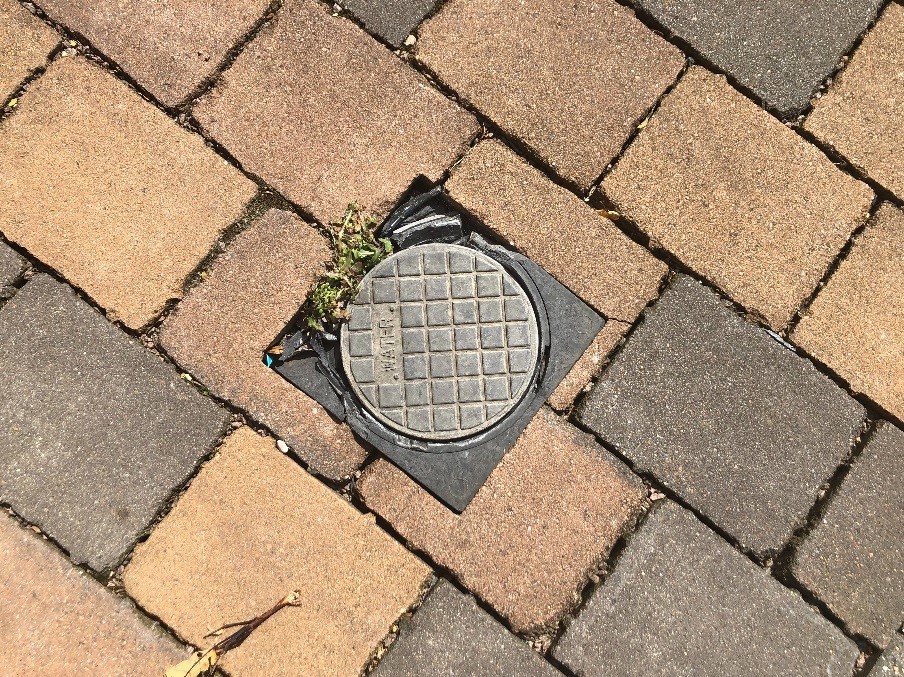 Many homeowners are under the impression that when there is a water mains leak, it is the water companies' responsibility to find the source of the leak and repair it. This, unfortunately, is only the case if the leak is in a main road or footpath. If the leak has occurred within your property boundary, then the responsibility for finding that leak and repairing it falls to the homeowner.
Because of the pressure in the water mains, a lot of water can leak out in a very short period of time, water that can potentially cause a lot of damage to your property, and if it takes place after the water meter could cost thousands of pounds. That is where our water mains leak detection pricing model delivers time and time again. With local leak detection specialists located all across the country, ADI can respond quickly to find the source of your water mains leak and prevent further damage or expense. We have a daily rate to cover all aspects of the work, so if it takes us the entire day to resolve your issue, then you will not pay any more. We aim to solve your problems, not add to them.
If you believe that you have a central heating leak, a swimming pool leak, or a water mains leak, then get in contact with our friendly and helpful customer service team today, on 0800 731 3843. We can typically respond to your call for help within 24 hours and sometimes much faster. ADI is the original, and we believe the best water leak detection company in the United Kingdom – we do not provide roof leak detection services.