Commercial Leak Detection
At ADI Leak Detection, we specialize in commercial leak detection services for commercial properties of all sizes and are known as market leaders in the UK Leak Detection industry.

Our team of experienced water leak detection technicians use years of knowledge, the latest technology and equipment to quickly and accurately detect leaks in your business premises with minimal disruption to your customers.

We have helped thousands of commercial clients including office complex's, hospital's, industrial units, factories, warehouses, hotel's & holiday parks – you can be sure that we can help, no matter where you are located in the UK.
Our Commercial Leakage Detection Services
Plumbing Leaks
Our leak detection teams are specialists at finding water leaks in all types of plumbing pipes and drainage systems including heating systems, underground water supply lines and cold/hot water feed pipework. We can either carry out a repair or provide a recommendations report.
Health & Safety
Health and safety in the workplace is as important to you as it is to us.
We supply a detailed risk assessment and method statement before your water leak detection specialist commences work.
Commercial Roof Leaks

Our dedicated roof leak detection teams use a range of investigation equipment on site including thermal imaging drones, tracer gases and smoke testing along with years of expertise to find leaks in commercial building roofs.
Insurance Approved Reporting
We take pride in our internal systems and processes that allow us to deliver a market leading water leak detection service.
Theses processes and systems include the delivery of highly detailed reporting suitable for use during insurance claims for escape of water, water damage and a trace and access plumber.
Commercial Building Leaks – FAQ's
Can Tracer Gas leak Detection be used in large office buildings?
Yes, tracer gas leak detection can be used in large office buildings. In fact, it is a very effective method for detecting leaks in complex plumbing systems which are commonly found in large office buildings. The method involves introducing a small amount of tracer gas into the system and then using specialized equipment to detect and locate any leaks that may be present.
Tracer gas leak detection uses a mixture of hydrogen and 95% nitrogen, which are the smallest and lightest molecules of gas, which escape from the exact location of a water leak rise through most building materials including concrete and external surfaces such as block paving.
How do you find a leak in a large commercial central heating systems?
We use a variety of water leak detection techniques including tracer gas leak testing to find water leaks in commercial heating systems. The first step in our process is a visual inspection using a thermal imaging camera looking for surface temperature differences or damp meters to test for moisture levels. We may then use tracer gas along with our highly sensitive hydrogen detectors for finding water leaks with minimal disruption to your business.
What are the costs of commercial & industral leak detection?
The non invasive water leak detection costs for finding a commercial water leak will depend on the size of your property, the complexity of the system, and even the smallest leaks the extent of the damage. At ADI Leak Detection, we offer competitive pricing and flexible payment options to help you find a solution that fits your budget.
If you suspect that your commercial property has a leak, contact us today to schedule a consultation. Our team of experts will work with you to quickly and accurately detect any leaks and provide you with the information you need to make informed decisions about repairs.
In addition, we offer non-invasive leak detection methods, which means we can detect leaks without causing any damage to your property. This saves you time and money and benefits you in the long run by avoiding costly repairs and unnecessary disruption to your business operations.
Who is responsible for the leak on our commercial building?
Determining responsibility for a leak in a commercial building can depend on various factors, such as the cause of the leak, the ownership structure of the building, and any existing contractual agreements.
There are a number of parties who might be responsible:
1. Building Owner: The commercial building owner typically holds primary responsibility for the maintenance and repairs of the property.
2. Construction Company/Contractor: If the leak is due to faulty construction or improper installation of components such as roofing, plumbing, or windows, the responsibility may lie with the construction company or contractor responsible for the work.
3. Subcontractors: In cases where different subcontractors were involved in the construction or renovation of the building, responsibility for the leak may fall on the subcontractor who performed the specific work that led to the issue.
4. Property Management Company: If a property management company manages the building, it may be responsible for overseeing maintenance and repairs. If the leak results from negligence or failure on their part to address known issues, they might share responsibility.
5. Tenants/Occupants: If the leak is caused by actions or negligence of the tenants or occupants, such as improper use or damage to plumbing fixtures, they may be responsible for the leak.
6. Insurance Companies: Depending on the circumstances, the responsibility for the leak may be covered by insurance, and the insurance company may handle the repairs and associated costs.
Our Other Specialist Services
Bathroom Leaks; Bathtubs, sinks, toilets and shower leaks all make finding bathroom leaks a job for professional leak detectors.
Ceiling Leaks; Water leaks through your ceiling could be caused by a structural or plumbing issue.
Central heating leaks; Heating pipes are usually hidden in walls and floors & found using our non destructive trace and access process. Underfloor heating leaks are found using tracer gases, acoustics and thermal (infrared) cameras to pinpoint the leak locations.
Structural Leak Detection – We test all likely sources which include windows, doors, visible cracks, roof leaks, chimneys and balconies.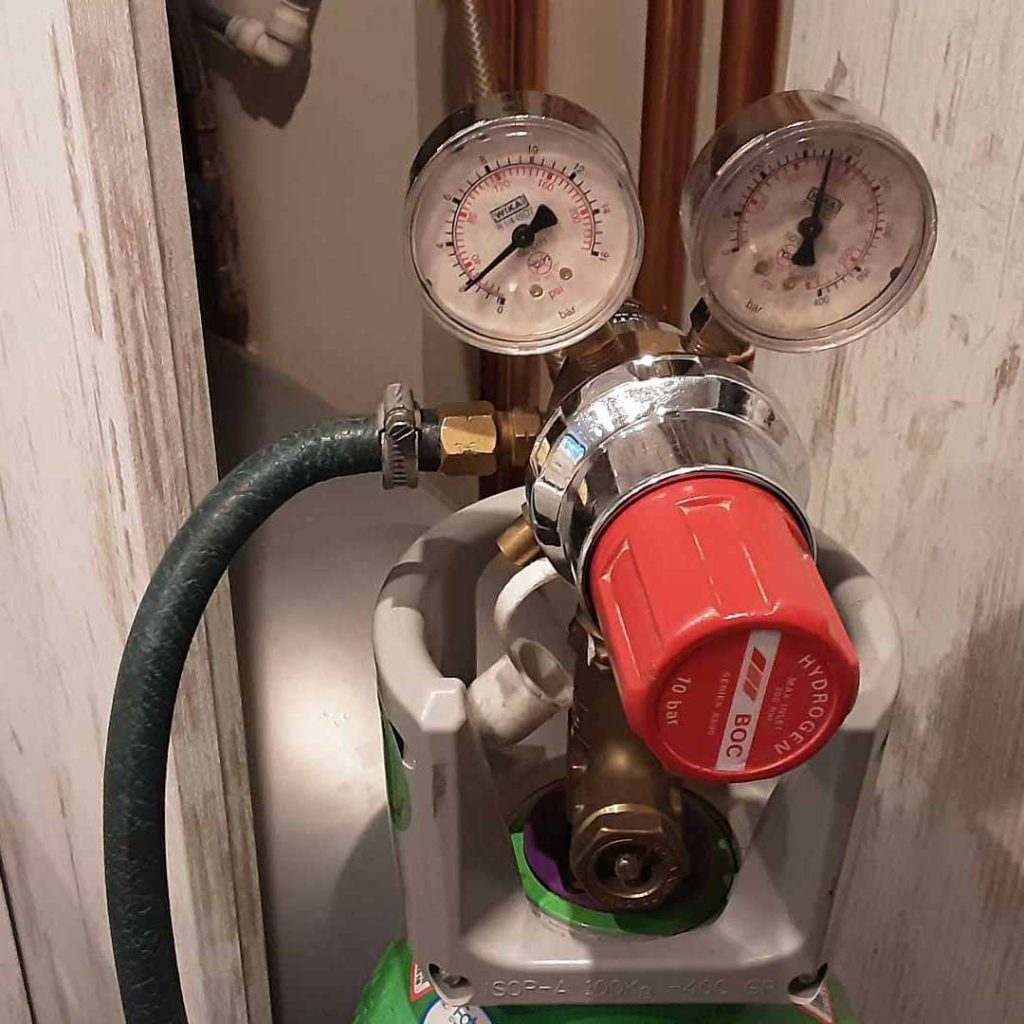 Call ADI Leak Detection When You Have A Leaking Commercial Or Industrial Building…

As a company we have engineers located in all areas of the UK, so no matter where you are in England, Scotland or Wales you can be sure we are here to solve your central heating problem!
Our helpful customer service team await your call and are ready to offer help and advice now…