Water Leak Detection Tyne and Wear - Central Heating, Water Mains, Swimming Pools & More!
In our time working as a national leak detection and repair provider ADI Leak Detection has been employed by a wide variety of customers in Tyne and Wear and every other county in England. The one thing that is consistent with our customers is the loss, damage and trauma caused by serious underground water leaks.
Nitrogen Hydrogen Gas Tracing
Gas Leak Detectors
Thermal Imaging Camera Units
Moisture Detectors
Snake Cameras
Pipe Tracing Equipment
Having an engineering team equipped with the latest in leak detection equipment means you have your leak located faster and more efficiently than with other companies. It also means that while our engineers are working you'll suffer almost zero disruption to your home or business life and you also get to enjoy our very competitive pricing too.
ADI engineers regularly work on the following:
Domestic and Residential Leaks
Commercial and Industrial Leaks
Insurance Based Work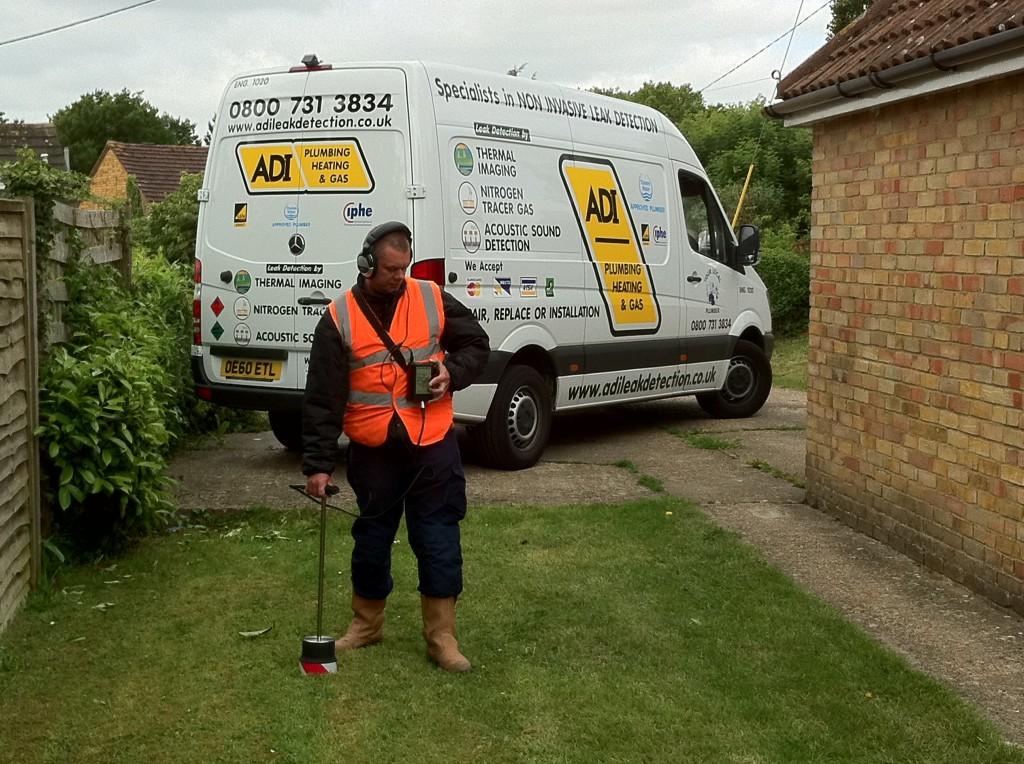 We take how well trained our engineers are very seriously and we also make sure that each engineer is qualified to the highest possible standard. For our customers it means peace of mind in knowing that you can call us to deal with any of these situations:
Water Mains Leaks
Leaks Inside Walls
Pipe Tracing
Water Leak Detection Throughout Tyne and Wear
Tyne and Wear is a metropolitan county in North East England situated around the rivers Tyne and Wear. The town is famous for its part in the Victorian Industrial Revolution as the town was engaged in coal mining, ship building, and other heavy industry including armaments. It consists of five metropolitan boroughs which are: Newcastle upon Tyne, Gateshead, North Tyneside, South Tyneside, and the City of Sunderland. Here are some of interesting attractions you will find at Tyne and Wear:

Angel of the North

Angel of the North is a massive statue by Anthony Gromley standing with wings outspread looking out over the Northumbrian countryside. The statue can be found at Durham Road, Low Eighton, Gateshead.
Baltic Centre for Contemporary Art

Baltic Centre for Contemporary Art is a major international art centre situated in a mill located at S Shore Road, Gateshead, Tyne and Wear. The centre features minimalist interiors and hosts temporary shows by contemporary artists. Baltic Centre for Contemporary Art opens at 10am until 6pm from Wednesdays to Sundays.

Stadium of Light

Stadium of Light is a purpose-built stadium that hosts Sunderland AFC home matches as well as occasional international matches and concerts. The stadium is located at Monkwearmouth, Sunderland. For enquiries, call 03719111200.
St. Mary's Lighthouse

St. Mary's Lighthouse is a 19th century lighthouse at St Mary's Island Causeway in Whitley Bay. The lighthouse is a popular attraction that offers various exhibits and views.

Newcastle International Airport

Newcastle International Airport is located at Woolsington, Newcastle upon Tyne, in Tyne and Wear.
Discovery Museum

Discovery Museum is an interactive local maritime history and science museum that also showcases the British Film Institute's archives. The museum is situated in Blandford Squrare, Newcastle upon Tyne.

WWT Washington

WWT Washington is a tourist attraction situated in Barmston Lane, Washington. WWT Washington features trails through a 100-acre area of wetlands and woodlands that shelter ducks, geese, flamingoes, and otters. For enquiries, call 01914165454.