Water Leak Detection Sunderland - Central Heating, Water Mains, Swimming Pools & More!
ADI provide are a non-invasive leak detection provider for residents of Tyne and Wear, including Sunderland, who use the very latest in leak detection equipment such as:
Thermal Imaging Cameras
Nitrogen Hydrogen Gas Tracing Systems
Acoustic Leak Detectors
Moisture Detectors
Snake Cameras
Pipe Tracing Equipment
ADI have a highly refined approach to
finding leaks
on your property and use a wide range of cutting edge tools to find the source of any leak anywhere on your property. We offer our customers a truly non-invasive leak detection experience on each property that we work on. As a matter of fact we work with such a high level of efficiency that we can pass this on you in the form of great value for money for the work we do.
ADI are regularly engaged to work on the following: 
Domestic and Residential Leaks
Commercial and Industrial Leaks
Insurance Based Work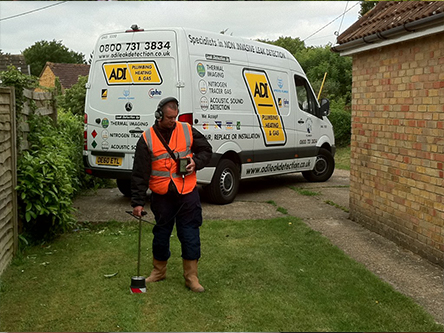 We take how well trained our engineers are very seriously indeed. Each ADI engineer has undergone a rigorous training program to enable them to effectively and efficiently deal with issues such as:
Wall Leak Detection
Water Mains Leak Detection
Central Heating System Leak Detection
Swimming Pool Leak Detection
Sub-floor Leak Detection
Pipe Tracing
Leak Detection in Sunderland
Residents of Sunderland and the following areas can call ADI for assistance:
Ashbrooke
Chapelgarth
Doxford Park
East End
Elstob Farm
Essen Way
Farringdon
Gilley Law
Grangetown
Hall Farm
Hendon
Herrington
Hillview
Humbledon Hill
Ryhope
Sunderland City Centre
Thornhill
Water Leak Detection Throughout Sunderland
Sunderland is a port city and the administrative centre of the City of Sunderland metropolitan borough in Tyne and Wear, England. It is situated near the mouth of the River Wear, which flows through the city as well as the city of Durham, which is roughly 12 miles southwest of the port city of Sunderland. Sunderland was once hailed as the "Largest Shipbuilding Town in the World". Today, the city is quickly becoming one of the most fun places to live in the area with its bounty of outdoor recreation areas, attractions, and amenities. Here are some of the places in Sunderland that make it a great place to visit or live in.

Sunderland Museum and Winter Gardens

Sunderland Museum and Winter Gardens stretches along the northern edge of Mowbray Park on Burdon Road, Sunderland. It showcases a host of tropical plants as well as water features and exciting exhibitions that feature artefacts that tell the industrial/social history of the city, geology, glass/pottery, art, and archeology. For enquiries, call 01915612323.
Stadium of Light

Stadium of Light is a purpose-built stadium situated in Monkwearmouth, Sunderland. The stadium hosts Sunderland AFC home matches, occasional internationals, as well as concerts. Red Hot Chili Peppers, Rihanna, and One Direction are some of the hottest music acts to grace the venue.

National Glass Centre

The National Glass Centre is located in Liberty Way, Roker, in the Universit of Sunderland, Sir Tom Cowie Campus at St Peter'shol. It is a great place to visit for a day trip, as the National Glass Centre showcases contemporary glass with exhibitions, demonstrations, and classes.

Sunderland Empire Theatre

Sunderland Empire Theatre is a performing arts theatre located at 4-5 High Street. The grand, domed Edwardian theatre staging touring musicals, comedies, pantomime, music, and dance shows. For enquiries, call 03330096690.