Water Leak Detection Swindon - Central Heating, Water Mains, Swimming Pools & More!
ADI heating system leak detection provide non-invasive leak detection for the whole United Kingdom, including Swindon, using only the very latest in leak detection technology and equipment such as:
Acoustic Leak Detectors
Pipe Tracing Equipment
Nitrogen Hydrogen Tracing Systems
Snake Cameras
Thermal Imaging Cameras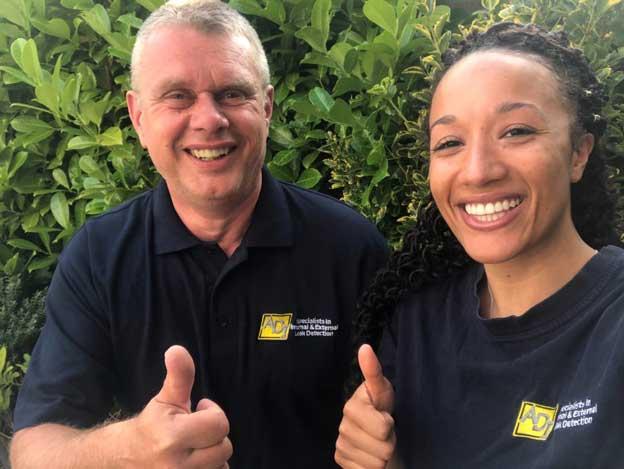 ADI engineers can find your leak regardless of whether or not it's an interior or exterior gas leak or even if it's hidden several feet underground. Our advanced level of technological expertise means we work with the minimum of disruption to your family or business. We also do our best to offer you the most competitive pricing possible as part of our goal of providing a complete service.
ADI regularly undertake the following types of work:
Residential and Domestic Leaks
Insurance Related Projects
Commercial and Industrial Leaks
ADI leak detection engineers are amongst the most highly trained and qualified in the United Kingdom and it's something we're constantly reviewing. It also means that our customers can rely on our engineers to fix any of the following issues:
Under Floor Leak Detection
Water Mains Leak Detection
Leaks Located Inside Walls
Swimming Pool Leak Detection
Pipe Tracing
Leak Detection in Swindon
ADI are able to offer their services to customers living in Swindon and the following areas too:
Ashbury
Balgrove
Broad Blunsdon
Cricklade
Foxhill
Highworth
Peatmoor
Widham
Wroughton
Water Leak Detection Throughout Swindon