Leak Detection Specialists in Southam, Warwickshire
Leak Detection Engineers In Southam, Warwickshire
We trace & repair water leaks!
ADI Leak Detection provide market leading non invasive leak detection services in Southam, Warwickshire.
We are proud to be an
award winning leak detection company
with over 700 Trustpilot reviews, making us one of the most reputable and trusted leak detection companies serving residential and commercial customers in Southam.
Our
leak detection engineers
use specialist types of equipment including thermal imaging cameras, tracer gases, acoustic listening devices , damp meters and borescope cameras to successfully find of 99% of hidden
water leaks in Southam
.
Our reliable
internal leak detection
engineers locate leaks on on
central heating systems
, in
bathrooms and showers
, on
underfloor heating
systems and even in
swimming pools
using years of expertise.
Our
external leak detection
specialists trace the source of water ingress from
roof leaks
,
structural leaks
and also locate
underground leaks
on
water mains
,
drains
and
irrigation systems
.
Benefits of choosing ADI to trace your water leak In Southam?
The Original Leak Detection Service With Over 700 Reviews!
Emergency Next Day Service (subject to availability)
Experienced Plumbing & Heating Engineers
Detailed On Site Leak Inspection
Accurate Insurance Approved Reporting
No Further Damage To Your Property
Highly Experienced Leak Detection Specialists
Cost Effective Leak Detection & Repair Solutions
As a
professional, market leading leak detection company
we provide detailed reporting for your residential or business insurance claim, including photographic evidence for every job.
We Investigate All Types Of Water Leaks In Southam, Warwickshire!
If your central heating system is losing 1.5 bar of its pressure in less than 24 hours. Our leak detection plumber will be able to pinpoint the leak, even if the leak on pipes under your floor.
We can fix your central heating leak and retest the system. Our leak detection, repair and retesting process confirms the fix is successful.
Our reliable, leak detection service is built on years of expertise, providing you with a solution to your heating leak Southam.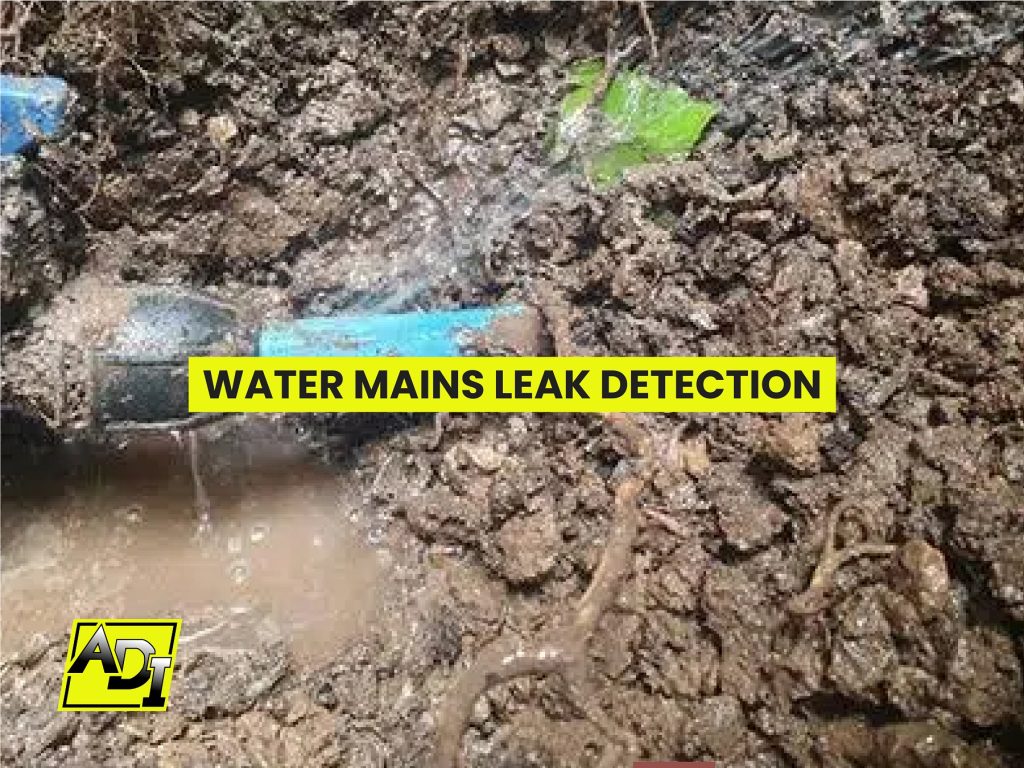 Our engineers are able trace and then access the source of water mains leaks using acoustic leak detection technology leak correlators and tracer gases – providing an accurate pinpoint location of your leaking water mains, ready for repair!
We can repair your leaking water mains, and complete a secondary pressure test to confirm the repair is successful and there are no further leaks!
Your professional plumbing and heating plumber is able to find the source of bathroom, toilet, shower, shower tray, bath, taps, sink, radiator & heated towel rails leaks with precision, using multiple types of leak detection equipment .
Your bathroom contains pipes each different plumbing system – your plumber will carry out a detailed inspection on each system including pressure testing.
Symptoms of a leak in your underfloor heating include the system not holding pressure along with mould or damp on your floors, our professional leak detection specialists can find your leak, curing the cause of water damage in your property.
Our underground leak detection teams in Southam are experts in using advanced non destructive, reliable leak testing solutions to locate hidden underground water leaks on water mains supply pipes, irrigation /sprinkler systems and drainage systems.
The combination of expertise and technology that we use to find underground water leaks is highly accurate – allowing us to pinpoint underground water leaks.
Our swimming pool teams are PADI Qualified leakdetection engineers.
We understand the structure of a swimming pool and are experts at detecting a leak in a pool, testing all components of your pool including the skimmer, main drain, suction lines, pump, filter, return lines and return jets.
Our solutions are designed to pinpoint leaks, allowing an emergency or permanent fix to be made.
A leaking roof can cause water damage to many areas of your property, our specialist roof leak investigation teams can use drone technology, tracer gases, dye testing and electronic leak testing equipment to successfully locate your residential or industrial roof leak.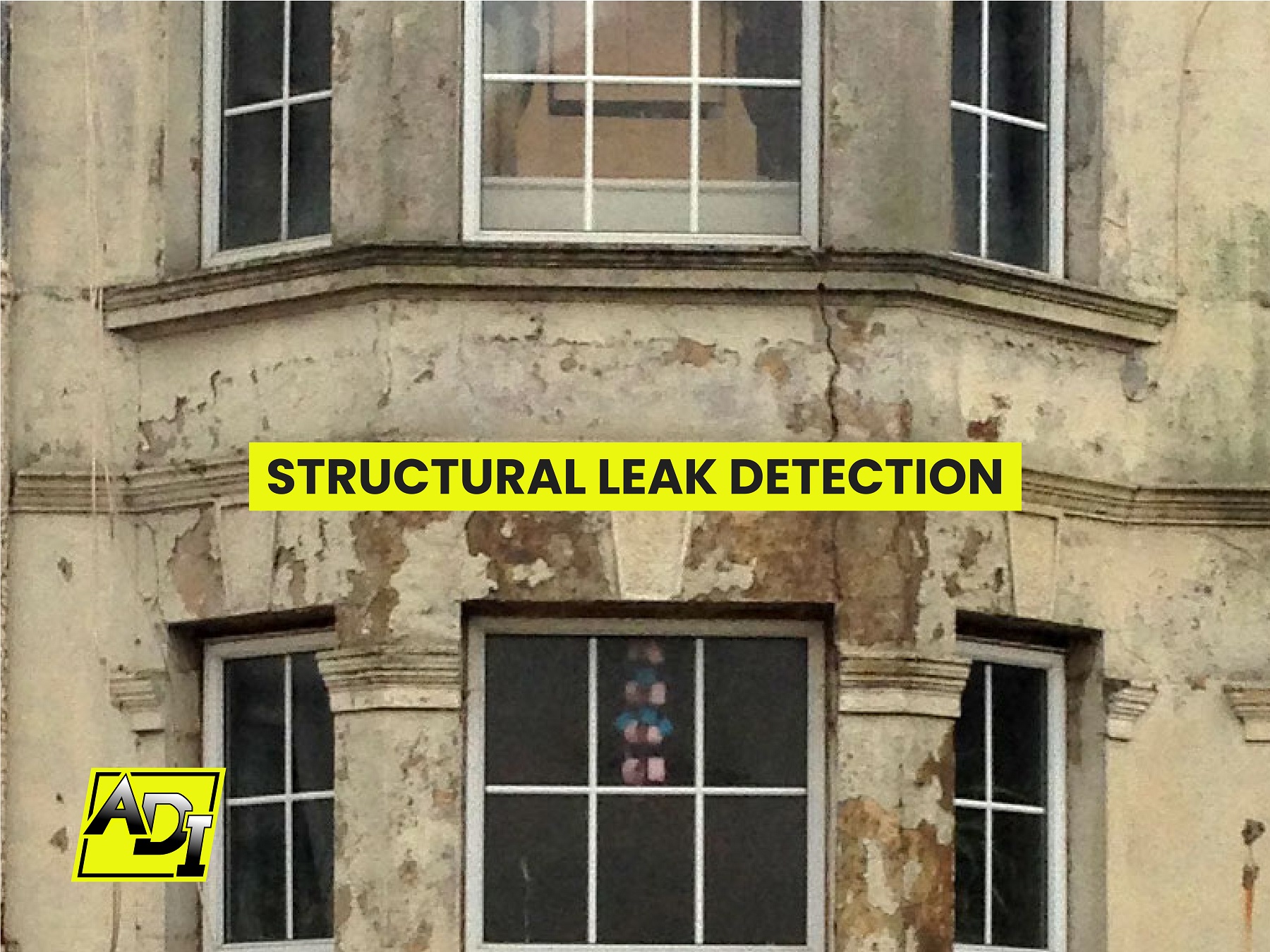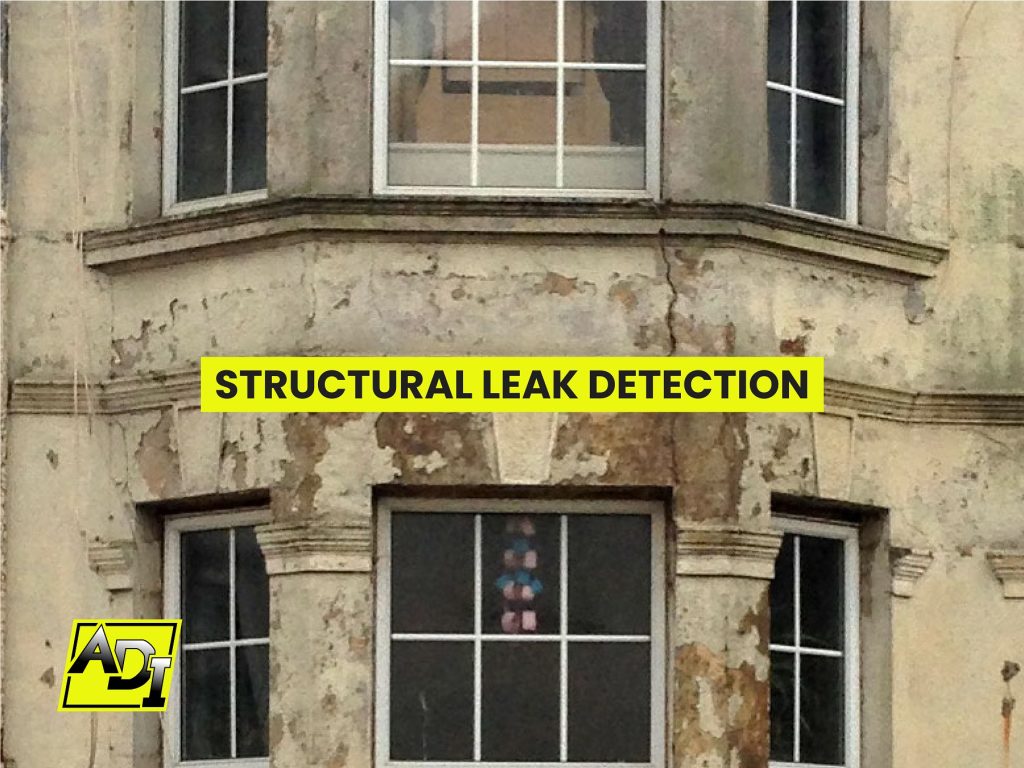 Structural Building Leaks
We are able to trace the cause of damp and mould in buildings including finding leaks from roofing, walls, ceilings, windows, doors and even where water is seeping through the flooring from a leak under the floor!
Each inspection is carried out using multiple forms of technology to ensure the highest success rate.
Our emergency commercial leak detection experts are specialists at tracing the source of water leaks in commercial buildings roofs, pipework and even structural leaks with minimal disruption.
Read Our Leak Detection & Repair Reviews
Choose ADI Leak Detection – The Water Leak Detection Experts In

Southam
ADI Leak Detection is the original specialist leak detection company in the United Kingdom. We have trained engineers located across the length and breadth of the county, and have thousands of positive reviews and testimonials from relieved and delighted clients. When it comes to leak detection in Warwickshire don't take any risks with your property – call ADI today!