Water Leak Detection Attleborough - Central Heating, Water Mains, Swimming Pools & More!
ADI provide a non-invasive leak detection service for Attleborough and other locations throughout Norfolk, using only the
very best in leak detection
technology such as:
Snake Camera Units
Thermal Imaging Cameras
Acoustic Leak Detectors
Moisture Detectors
Nitrogen Hydrogen Gas Systems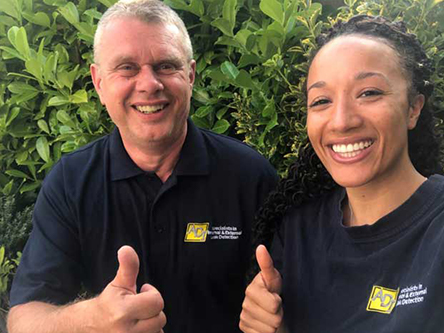 Our engineers are so well equipped and so highly trained that they are capable of finding up to 98% of all gas leak within a working day. It doesn't matter if the leak is internal or external or where it's hidden – our engineers will track it down. And you probably won't even notice us working away in the background because when we say non-invasive that's really what we mean. Don't forget our highly competitive pricing that we offer to each of our customers.
ADI Leak Detection are available for hire to work on:
Domestic and Residential Leak Detection
Industrial and Commercial Leak Detection
Insurance Based Work
ADI are proud to have a team of such highly trained and qualified engineers working here because it means that any new or existing customer can call us for help with:
Interior Wall Leak Detection
Underground Leak Detection
Leak Detection in Attleborough
You can contact ADI for assistance if you're living in Attleborough or any of these areas too:
Little & Great Ellingham
Old Buckenham
Water Leak Detection Throughout Attleborough
A small market town full of surprises.

The Griffin Hotel. This hotel is situated around the city. This means nearby attractions can be a walking distance. They have great services offered and are quite a top-rated hotel in town, comfortable stay with knowledge is their go-to when it comes to their accommodation. Overall, a good place to stay and relax at a lower price.

NR Health & Fitness Club Attleborough. If you want to burn calories on a whim, then a stop at the NR Health & Fitness Club Attleborough is a good place to start. They have some of the best gym facilities in town and are up to date. It is a very clean place with staff members that are very welcoming and would be glad to help you around the facility.

Connaught Hall. A mini pub located just around town, the Connaught hall is a good place for friends to enjoy and have a good time with each other. They offer good drinks and even greater food choices. The ambiance in this pub is quite lively and would be a good spot to end your night on a good note.
St. Mary's Church. What makes the town of Attleborough charming and lovely is that they are centered around St. Mary's Church. This church has quite the scene to it as it is well-maintained, and the inside of the church is quite angelic, to say the least—the best religious attraction in town for sure.

The Spa at Aldercarr Hall. A nice and tranquil place to unwind, get pampered, and experience the best spa this town has to offer is at The Spa at Aldercarr Hall. They have the best services in town, leaving you feeling rejuvenated and refreshed once you leave the spot. Still, if you want a very relaxing experience through and through, this is a highly recommended spot in town.