Water Leak Detection Merseyside - Central Heating, Water Mains, Swimming Pools & More!
ADI Leak Detection provide a
non-invasive leak detection service
in a growing number of UK counties, including Merseyside, using only the very latest in leak detection technology and equipment like:
Acoustic Leak Detectors
Snake Cameras
Thermal Imaging Cameras
Nitrogen Hydrogen Tracing Systems
Pipe Tracing Equipment
If you think you have a leak somewhere on your property then don't ignore the issue – be proactive and stop a minor problem getting far, far worse. Why pay for expensive repairs to water damaged property later when a quick call to ADI gas leak detection is all you need to stop that from ever happening?
Our engineers use only the very best in leak detection equipment which in turn allows us to track down the source of any interior or exterior leak for you. Our teams can work far more quickly and efficiently than any of our competitors simply because of the level of training our engineers have and the advanced equipment they have access to.
It also allows them to work with time efficiency in mind so that you reap the benefits in extremely competitive pricing from us.
ADI engineers are frequently asked to work on the following:
Residential And Domestic Leak Detection
Commercial and Industrial Leak Detection
Insurance Related Work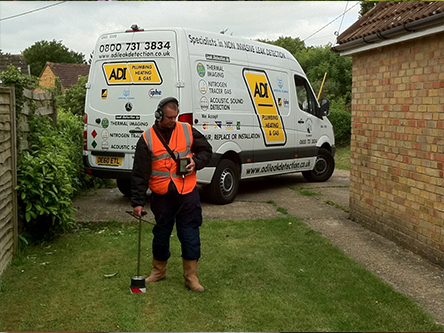 We demonstrate our commitment to total customer satisfaction by providing our engineers with the best in leak detection technology and also the very best in training to ensure that the potential of this equipment is maximized. Our highly skilled engineers can work on any of the following issues or problems you might be experiencing:
Leaks Located Inside Walls
Water Mains Leak Detection
Swimming Pool Leak Detection
Pipe Tracing
Under Floor Leak Detection
Central Heating Leak Detection
Water Leak Detection Throughout Merseyside
Merseyside is a metropolitan and ceremonial county in North West England. It encompasses the metropolitan area centered on both banks of the lower reaches of the River Mersey estuary and comprises of five metropolitan boroughs: Knowsley, St Helens, Sefton, Wirral, and the city of Liverpool. Merseyside is noted as the place where The Beatles became famous before conquering the world. It is also home to a number of other attractions, that make Merseyside the perfect place to take a break from the city.

Liverpool

Liverpool is the largest of the five metropolitan boroughs in Merseyside, the tenth largest English district by population, and is the fifth largest in the United Kingdom with a population of 2.24 million. Visitors can visit numerous shops, pubs, and attractions including the rebuilt legendary Beatles venue, Cavern Club.
St Helens

St Helens is a large town made up of local townships that coalesced during the Industrial Revolution. Its coal mines closed in the 20th century, and some, like Sutton Manor, have become country parks. It offers a number of attractions, including World of Glass, which documents St Helen's glassmaking heritage and allows visitors to explore the bowels of a giant Victorian furnace.

Knowsley

Knowsley is a metropolitan borough in Merseyside. The borough is known for Knowsley Hall and Knowsley Safari Park.

Sefton

The Metropolitan Borough of Sefton is a metropolitan borough in Merseyside. It consists of a coastal strip of land on the Irish Sea which extends from Southport in the north on the Irish Sea which extends from Southport in the north to Bootle in the south. Anthony Gormley has a unique art installation on Crosby Beach.

Wirral

Wirral is a metropolitan borough of Merseyside in North West England. The Wirral Peninsula is the perfect place for a short break or holiday with its many attractions, things to do, and fantastic events and festivals. Visitors can also explore the coast and countryside, which offers 50 miles of beautiful rural walks plus cycle routes and beaches.