Water Leak Detection Oswaldtwistle - Central Heating, Water Mains, Swimming Pools & More!
ADI are a non-invasive leak detection service covering all of Lancashire, including Oswaldtwistle, employing only the very latest and best in leak detection technology such as the following:
Thermal Imaging Cameras
Snake Camera Units
Acoustic Leak Detectors
Nitrogen Hydrogen Gas Systems
Moisture Detectors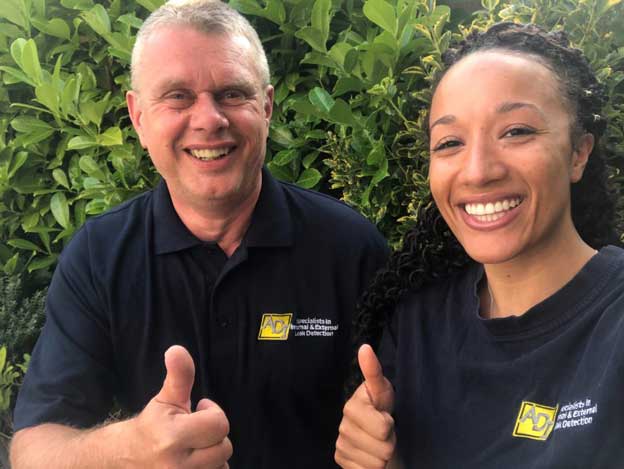 Each ADI engineering team has access to the widest possible range of gas leak detection equipment. This allows them to conduct truly non-invasive leak detection surveys on your business or home property whilst keeping the disruption caused to your home or customers to an absolute minimum. We also realize that providing value for money in our service package is important so you can rely on us for very competitive pricing for tracing your leak.
ADI Leak Detection are frequently hired to undertake the following:
Domestic and Residential Leaks
Insurance Related Work
Commercial and Industrial Leaks
At ADI we pride ourselves on how well trained and professional each one of our engineers is and this didn't happen by accident. We put a huge amount of emphasis on the training our staff receive and the quality of equipment they use. For our customers it means that you can choose ADI to deal with any of the following for you:
Leaks Inside Walls
Water Mains Leaks
Pipe Tracing Services
Leak Detection in Oswaldtwistle
ADI are able to offer their services to customers living in Oswaldtwistle and the following areas too:
Accrington
Altham
Baxenden
Church
Clayton-le-Moors
Huncoat
Oswaldtwistle
Water Leak Detection Throughout Oswaldtwistle
A small town with big potential.


Civic Arts a Centre and Theatre. If you are into theatrics, visiting the Civic Arts a Centre and Theatre for some wonderful and extravagant shows goes a long way! Explore various theatrical plays, brilliant production, and a night to be remembered for the rest of your lives. Be entertained and inspired!


Oswaldtwistle Mills. This award-winning village more than meets the eye. This center has over 100 retailers from across the town and neighboring cities congregating all into one roof. Great selection of stores, sumptuous treats, and trips that are for entertainment as well. Warm welcoming by the staff, family-friendly atmosphere, and a great experience to show for.
Northcote Cookery School. The Northcote Cookery School is one of the top schools when it comes to offering basic and specialized cooking skills. A trip down here can give you a better idea that cooking is your calling in this world we live in. Inviting atmosphere, great coaches, and a course destined to take your cooking skills to the next level.


Black Dog. Situated at the heart of Oswaldtwistle, the Black Dog is your everyday go-to pub that is quite extraordinary as it has live bands and music to show for combined with a great selection of liquors and beer to choose from. So if you just want to have a good time with your friends and family, this is the best place to do it.


Playtime. If you bring your kids with you to Oswaldtwistle, then going directly to Playtime will ultimately be the game-changer for them. Playtime is a game and amusement center where kids enjoy and have fun with all their amenities. The best time to go to this place is during the afternoon where every kid in town is full of smiles, combined with lovely and accommodating staff, and this place is highly recommended.