Water Leak Detection Carnforth - Central Heating, Water Mains, Swimming Pools & More!
ADI gas leak detectors are non invasive leak detection service providers for the town of Carnforth and all other areas of Lancashire, using a range of the most innovative and current leak detection equipment available.
Thermal Imaging Cameras
Moisture Detectors
Snake Camera Units
Acoustic Leak Detectors
Nitrogen Hydrogen Gas Systems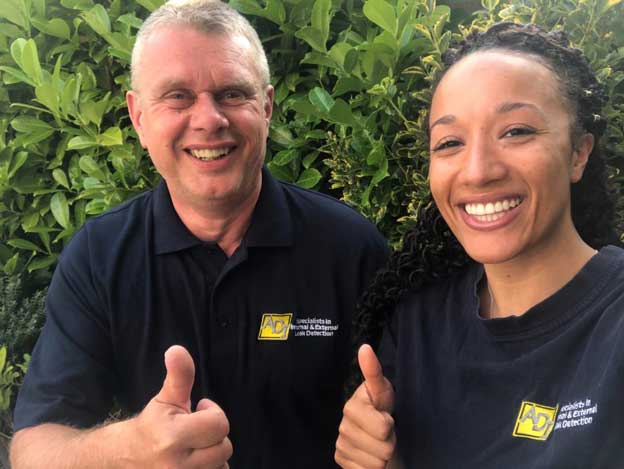 We minimize the amount of potential disruption through our refined leak detection practices and the fact that we use such sophisticated leak detection equipment – like our thermal imaging cameras for example. We don't use guesswork to find your leak – we use advanced electronic surveillance equipment instead. So no matter where that leak might be we'll be able to track it down and for far less money than you'd probably imagined.
ADI Leak Detection frequently work on:
Residential and Domestic Leak Detection
Commercial and Industrial Leaks
Insurance Related Projects
ADI engineers are trained to an extremely high standard and equipped with an equally high level of leak detection equipment and tools. For ADI customers this means you can contact us for help with any of the following:
Leaks Inside Walls
Water Mains Leaks
Pipe Tracing Services
Leak Detection in Carnforth
ADI are able to offer their services to customers living in Carnforth and the following areas too:
Carnforth
Arnside
Silverdale
Warton
Bolton-Le-Sands
Arkholme
Burton-in-Kendal
Burton in Lonsdale
Cantsfield
Casterton
Ingleton
Ireby
Kirkby Lonsdale
Masongill
Water Leak Detection Throughout Carnforth
Carnforth is located 5 miles North of Lancaster House and Morecambe. This is where the famous film- Brief Encounter of 1945 was built by Sir David Lean. It is still ranked among the greatest movies of all time. The film can be watched at the Carnforth Station Heritage Centre. This center provides regular events, exhibitions, and a gift shop.

Besides, there is a famous clock that you can even pose for a picture under it. This town has many independent shops. In addition, you can still go to the Warton Crag if you are an outdoor enthusiast. This spot is suitable for abseiling, climbing, and hiking.

You can discover more about the neighboring village. It is the ancestral abode for George Washington, and it has more than you can imagine. It has artifacts and a good outdoor area. In addition to the places of interest in Carnforth, you can check out the canal network. The canal network connects Carnforth to many other villages that surround it. There is beautiful countryside that you would love to see. The Leighton Hall is yet another great spot that you may want to visit. It is the ancestral home of the Gillow dynasty known for its unique furniture.