Whose Responsibility Is A Water Leak?
If you are a homeowner or even a tenant it is very important that you know whose responsibility a water leak is. The last thing you need to be worrying about when a pipe is leaking is who will have the responsibility of paying for the pipe to be fixed or replaced and any damage caused by the leak.
That is why we always advise people who want to be adequately prepared for water leak detection residential to conduct their research and complete their due diligence before any emergency occurs rather than in the middle of one. In this article we will help you to identify the person or company responsible.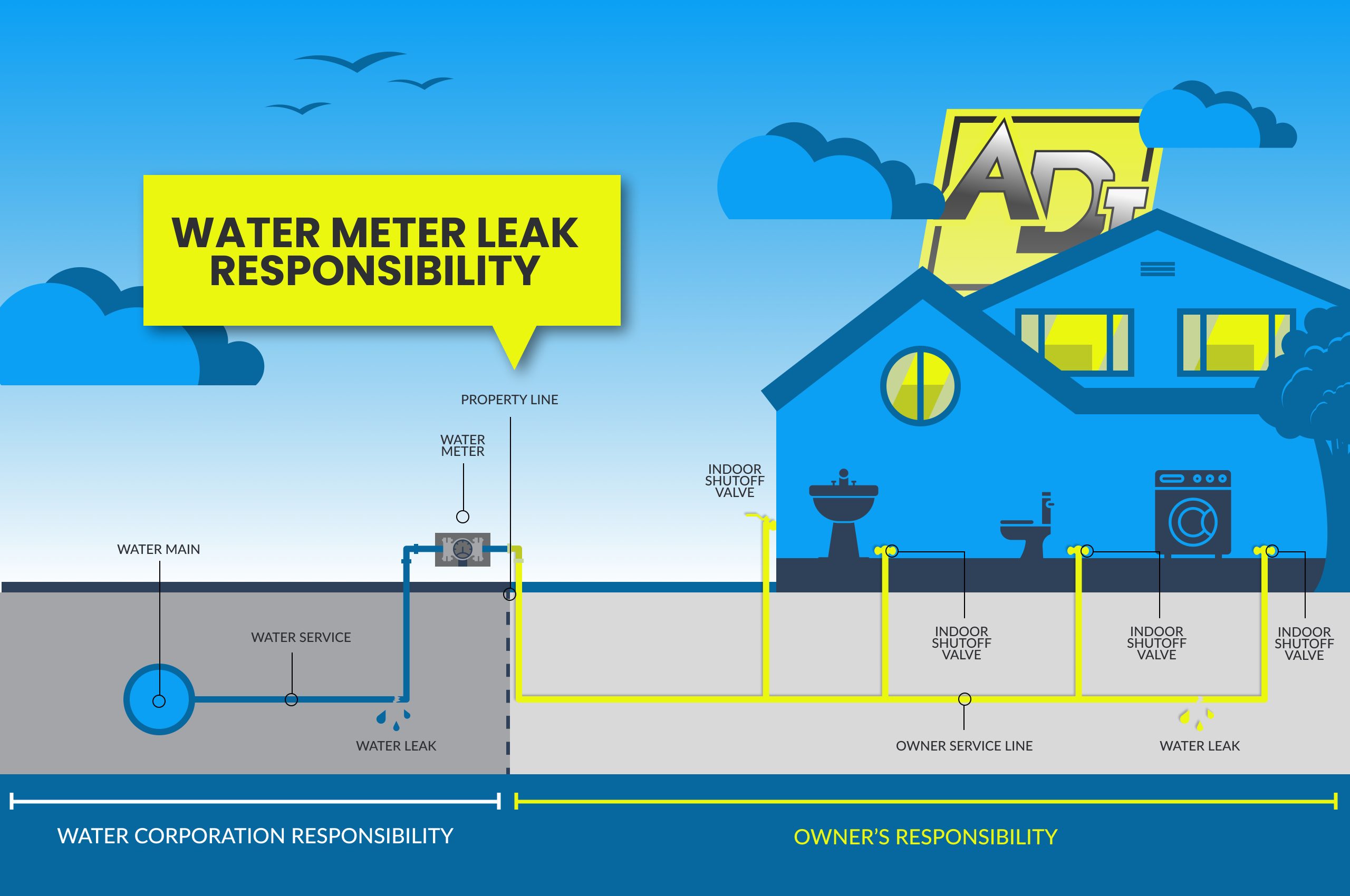 There are Three Types of Water Pipes in Most UK Properties
The first part of your task is to identify the different types of water pipes that are present in your property. 
Water Mains
Water Mains pipes are the large water pipes that are the property and responsibility of the water companies. Their job is to distribute water around the network to wherever it is needed.
If you have ever been stuck in a traffic jam due to water works, it is likely that these are the types of water pipe that were being repaired or replaced. 
Communication Pipes
Communication pipes are what most people mistake for water mains pipes. These are the slightly smaller pipes that take the water from the water mains pipes to the boundary of your property. 
Supply Pipes
Supply pipes typically transfer the water from the communication peoples into your property.
The supply pipes are normally located between the boundary of your property  and the first water fitting or stop cock inside your property. 
What Does This Mean When I Have a Leak?
So what does this all mean when I have a leak. Essentially the importance of identifying the type of pipes and the location of the leak ultimately comes down to who will have the legal and financial obligation to pay for the pipe to be replaced or fixed. One of the most common questions we are asked is Can you detect a water leak underground? and the answer is always yes
Who Should I Report the Water Leak To If It Is Outside My Boundary?
If you are experiencing a leak and have identified that the source of the leak is outside the boundaries of your property, then you need to call the water supply company using their water leak emergency number. 
Contact ADI Leak Detection Today
If you have any type of water leak within the boundaries of your property and are struggling to find the source of the leak, then call ADI Leak Detection today on 0800 731 3843.
We have specialist leak detection engineers located all across the United Kingdom, and should be able to get to you urgently regardless of your location.