Water Leak Detection South Ayrshire - Central Heating, Water Mains, Swimming Pools & More!
ADI gas leak detection provide non-invasive leak detection service in several counties around the UK, including South Ayrshire, using only the latest in leak detection technology such as:
Moisture Detectors
Nitrogen Hydrogen Gas Tracing
Acoustic Leak Detectors
Thermal Imaging Cameras
Snake Cameras
Pipe Tracing Equipment
ADI engineers have been trained to be able to locate the source of any interior or exterior leak on your property in the most efficient manner possible. Our team always work with a focus of keeping the disruption to a minimum and working in as time efficiently as possible too. Basically, there's no leak that we can't find no matter where it might be hiding. We're also proud of how competitive our pricing is and how much real value we can offer each one of our valued customers.
ADI engineers are flexible in the projects they can handle such as:
Domestic and Residential Leaks
Commercial and Industrial Leaks
Insurance Related Work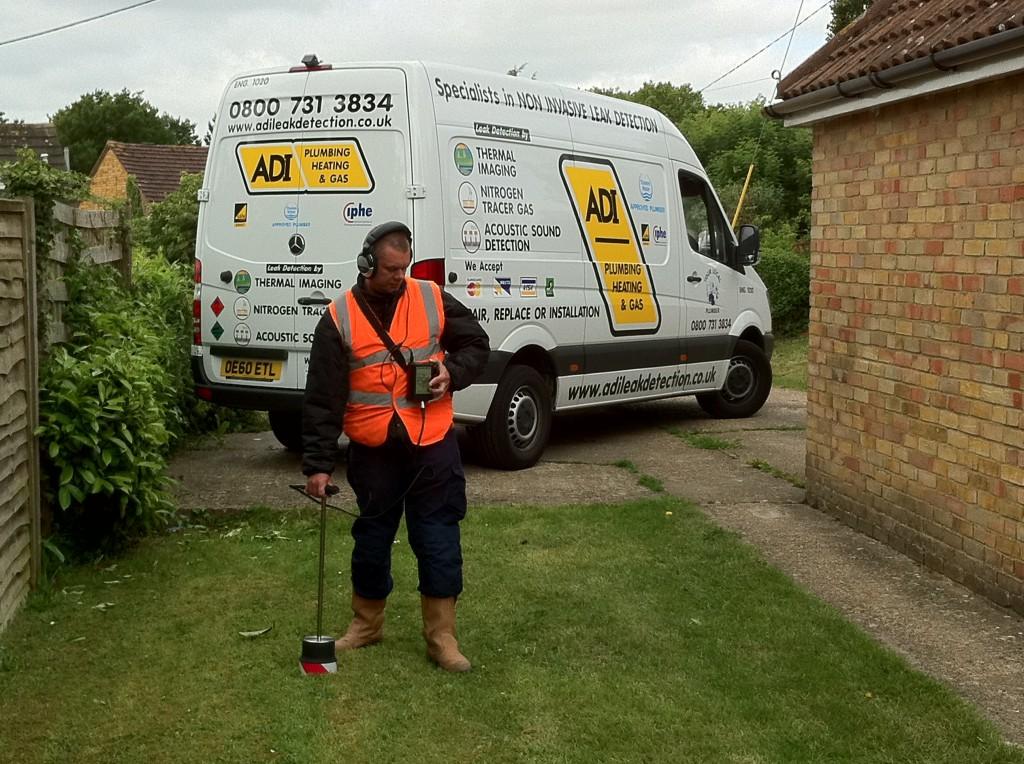 ADI have an ongoing investment in not just the very best in leak detection equipment but also in ongoing professional training for our staff. All of our engineers are qualified and trained to work on:
Water Mains Leak Detection
Leaks Located Inside Walls
Pipe Tracing
Water Leak Detection Throughout South Ayrshire