Water Leak Detection Specialists In Huntingdon
ADI provides the premier leak detection and central heating repairs service to residents all across Cambridgeshire, and this includes Huntingdon. Our skilled team use a full range of modern methods and equipment to locate all kinds of leaks, and these include:
Moisture Detectors
Pipe Tracing Equipment
Snake Cameras
Thermal Imaging Cameras
Nitrogen Hydrogen Gas Tracing
Gas Leak Detectors
By making this modern equipment available to every single one of our engineers then we are ensuring that no matter the task on hand, we can always detect leaks, both internal and external. We operate in an entirely non-intrusive fashion and we try to minimize the impact of the work we are performing to cause as little disruption as we can.
Our pricing is always excellent and we can quote a competitive price for all leak detection jobs including:
Our highly skilled team of engineers are qualified in a range of modern leak detection methods. We can track down almost every type of leak including:
Water Mains Leaks
Swimming Pool Leaks
Leaks under Floors
Central Heating Leaks
Leaks inside Walls
ADI provide the best in leak detection services to be found in the Huntingdon area. We can also help residents of the surrounding areas of:
Stanton Butts
Hartford
Sapley
Green End
Wyton
Houghon
No matter where you happen to reside in the UK, ADI are sure to have a local team of technicians ready to help with all of your leak detection needs. ADI are the leading UK leak detection experts in the local area of Huntingdon.
Call our sales line now 0800 731 3843!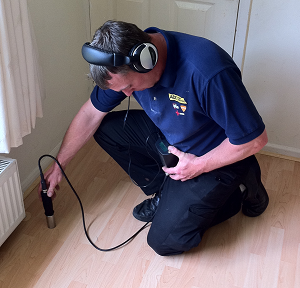 We Also Serve The Following Towns In Cambridgeshire: