Water Leak Detection Dunstable - Central Heating, Water Mains, Swimming Pools & More!
ADI gas leak detector provide a non invasive leak detection service for Bedfordshire, including Dunstable, using a range of ultramodern leak detection tools and equipment such as:
Acoustic Leak Detectors
Thermal Imaging Cameras
Moisture Detectors
Nitrogen Hydrogen Gas Tracing
Snake Cameras
The range of equipment that our engineers have access to means that they can capably deal with any leak situation – be it internal or external. All of the work we do is 100% non-invasive so you don't need to worry about any damage to your property while we're working. And we also offer each of our customers the most competitive pricing that we can in these trying economic times.
You can hire ADI to work on any of the following projects:
Insurance Related Work
Domestic and Residential Leaks
Commercial and Industrial Leaks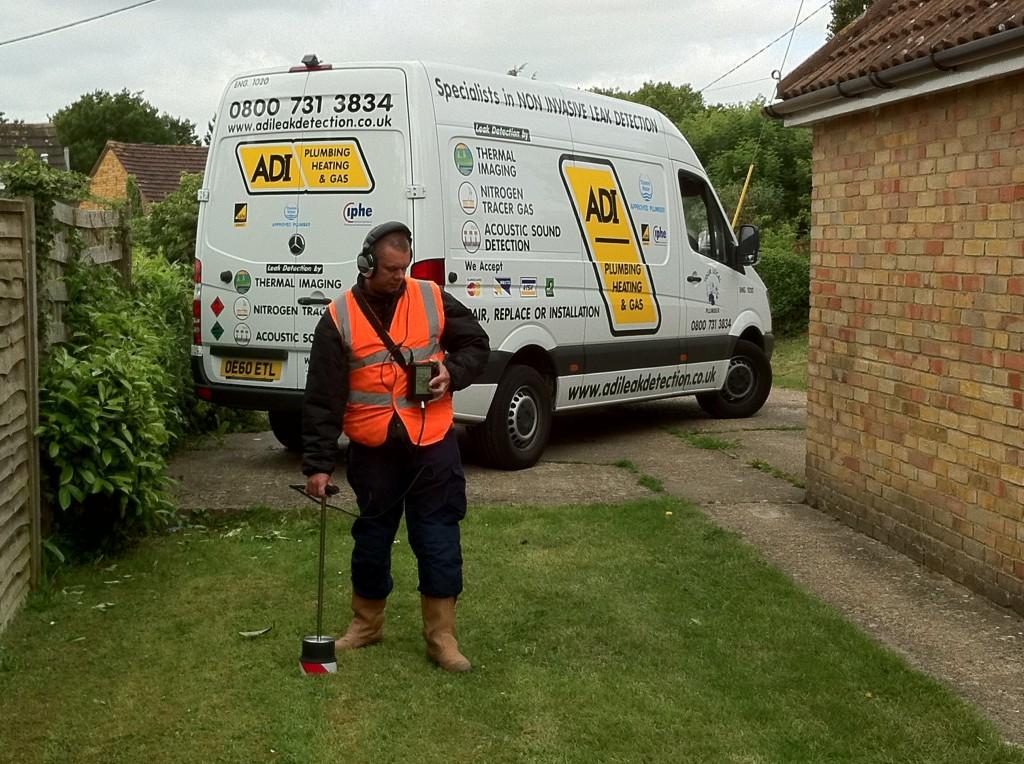 At ADI we invest heavily in providing our team with the very best in leak detection equipment and training in the country. For an ADI customer this means that you can rely on any one of our engineers to deal with the following types of situations for you:
Leak Detection in Dunstable
ADI are able to offer their services to customers living in Dunstable and the following areas too: 
Bedford
Harpenden
Hemel Hempstead
Houghton Regis
Leighton Buzzard
Luton
Water Leak Detection Throughout Dunstable
Dunstable is a market town in Bedfordshire, England. The town is located east of the Chiltern Hills, 30 miles north of London. It is the third largest town in Bedfordshire. Dunstable offers various amenities including retail parks for shopping, places to eat, and outdoor recreational facilities.

Market Cross

Market Cross is a traditional pub that serves traditional pub meals, including carvery options, served in a casual setting with outdoor seating. The pub is located at 12 Luton Road, near White Lion Retail Park. It is open from 12 to 10pm throughout the week.

Quadrant Shopping Centre

Quadrant Shopping Centre is located at 17-19 Broadwalk in Dunstable. The shopping mall offers a variety of shops to choose from as well as a great range of places to eat and drink. It also offers plenty of avenues for fun with friends and family. Quadrant Shopping Centre opens at 9am and closes at 5:30pm from Monday to Saturday and 10am until 4pm on Sundays.
White Lion Retail Park

White Lion Retail Park is situated along Boscombe Road in Dunstable. The park offers a wide range of shops, places to eat, as well as other amenities for shoppers. Some stores you will find at the retail park include Next, Decathlon, TK Maxx, Sainsbury's, Costa Coffee, and KFC. White Lion Park is open 24 hours.

Dunstable Downs and Whipsnade Estate

Dunstable Downs and Whipsnade Estate features chalk and grassland areas. The attraction is designated as Sites of Special Scientific Interest. It is a great place to visit together with family, as the site's trails offer plenty of opportunities to observe the vibrant nature.

Blow's Downs Nature Reserve

Blow's Downs Nature Reserve is located on the boundary between Luton and Dunstable in Bedfordshire. The 77-hectare reserve is grazed by cattle and ponies, and features various walking trails that can be trekked by visitors along with dogs on leads. Visitors can also look forward to seeing colorful wildflowers growing on the grassy hillside, offering spectacular views from the top.