Before you report a water leak you need to consider who's responsibility the leak is.
A water leak inside the property boundary is the sole responsibility of the property owner which could be you, your landlord or local housing association.
If the water leak is outside of the boundary of the property then it will be the responsibility of the local water board.
Here at ADI Leak Detection we are a specialist water leak detection company who can check for a water leak on your property.
What If The Mains Water Leak Is On Private Property?
If the leak on the water supply pipe is inside your boundary then it will be responsible for the cost of:
The water that has escaped
The cost of detecting the leak
The cost of repairing the leak or replacing the water main
The cost of making good to your driveway or any other damage caused in accessing and repairing the leak
The cost of a mains water leak on private property leak can quickly escalate, with the most expensive part of the process usually being the remedial works to your driveway or landscaping!
We are Here To Help With Water Mains Problems On Private Property
Water Mains Leak Detection
If you suspect you have a water mains leak on your property then we are here to help.
Our water mains leak detection specialists are fully equipped with a wide range of specialists underground leak detection equipment.
We are able to pinpoint the exact location of a water mains leak and carry out the nessesary repairs for you.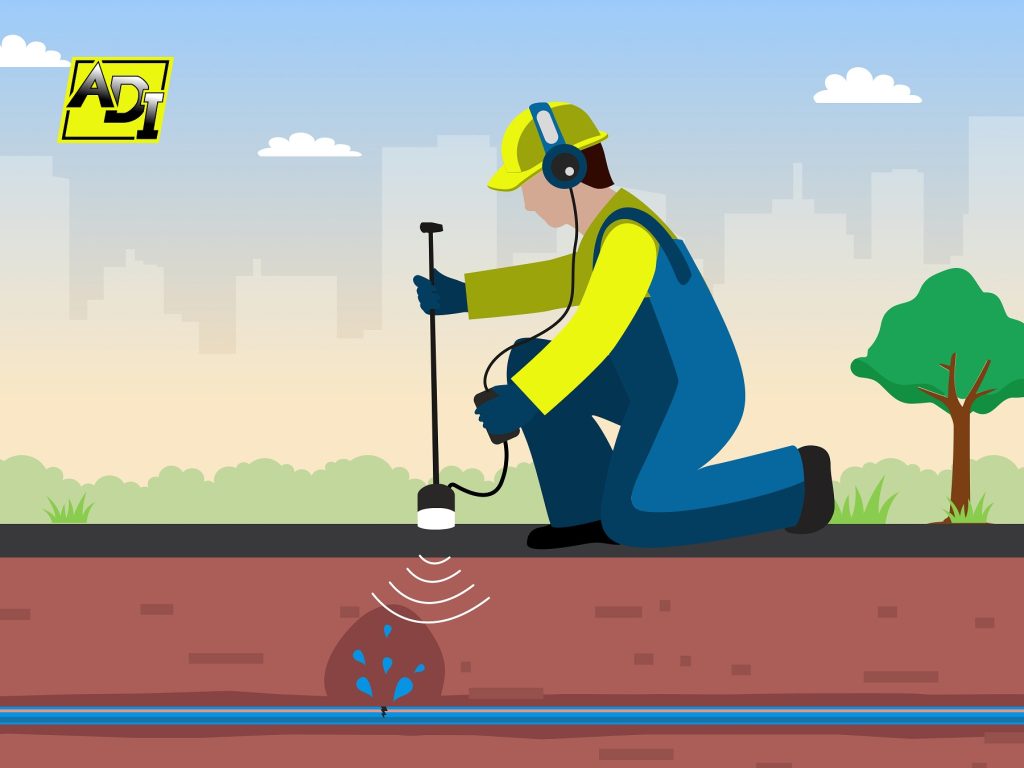 Water Mains Replacement
We have invested in the latest Horizontal Directional Drilling technology to go alonside our moling technology. 
This equipment along with our years of expertise means we are able to provide a market leading service for replacing or laying a new water supply pipe.
We the experts to replace or install new water main supply pipes
Water Mains Repairs
Our water mains teams carry out water main repairs services throughout UK.
Repairs are an additional charge to the water mains leak detection cost and include re-testing of pipework for any further leaks.
The retesting of the pipework gives you complete peace of mind that the leak has been successfully repaired by our leak detection engineer.
Reporting Water Mains Leaks Outside Of Your Property Boundary
Call ADI Leak Detection If You Have A Water Mains Leak On Private Property
We are proud to be market leaders in the water leak detection industry.
Our leak detection experts are strategically located around England, Scotland & Wales – ensuring we provide the highest level of service to you, no matter where you are located!
Our amazing customer service team await your call and are ready to provide help along with a fixed price quote for water mains leak detection, repairs or for a complete water mains replacement.