Water Leak Detection Rowlands Gill - Central Heating, Water Mains, Swimming Pools & More!
During the decade now that we've been working in the UK plumbing industry, in Tyne and Wear and especially in Rowlands Gill, we've worked on all kinds of properties – including private, commercial and business units.
Nitrogen Hydrogen Gas Tracing
Gas Leak Detectors
Thermal Imaging Camera Units
Moisture Detectors
Snake Cameras
Pipe Tracing Equipment
Having an engineering team equipped with the latest in leak detection equipment means you have your leak located faster and more efficiently than with other companies. It also means that while our engineers are working you'll suffer almost zero disruption to your home or business life and you also get to enjoy our very competitive pricing too.
ADI engineers regularly work on the following:
Domestic and Residential Leaks
Commercial and Industrial Leaks
Insurance Based Work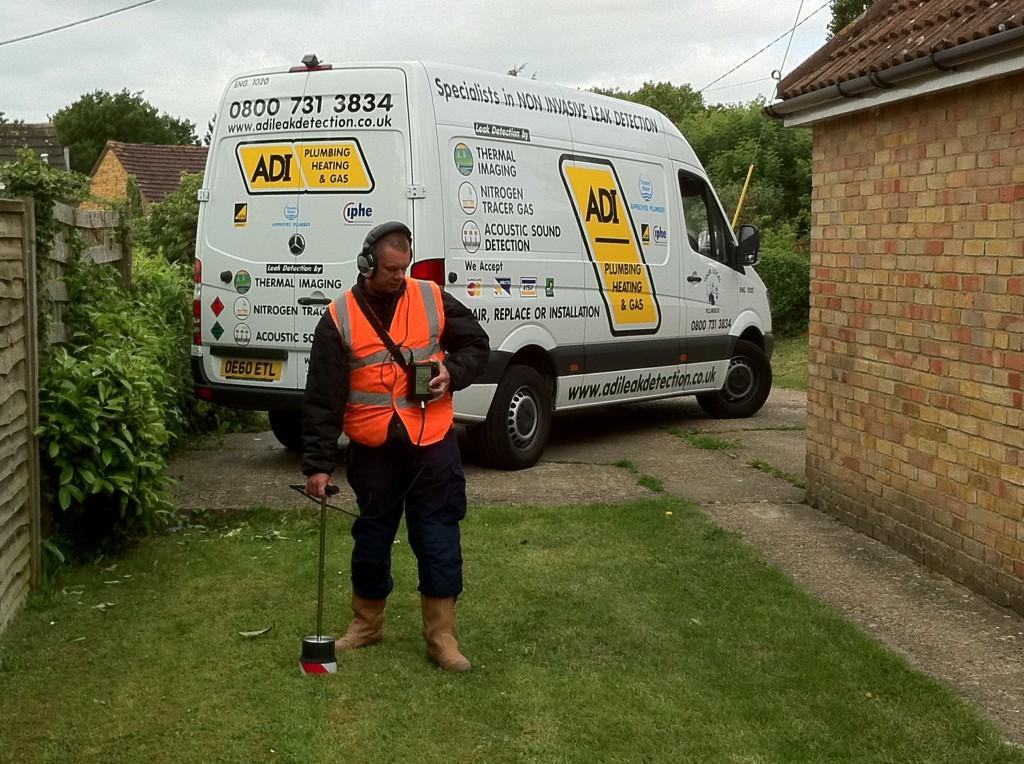 We take how well trained our engineers are very seriously and we also make sure that each engineer is qualified to the highest possible standard. For our customers it means peace of mind in knowing that you can call us to deal with any of these situations:
Water Mains Leaks
Leaks Inside Walls
Pipe Tracing
Leak Detection in Rowlands Gill
Customers living in Rowlands Gill and the following areas can avail of ADIs services:
Rowlands Gill
High Spen
Hamsterley Mill
Eastern Chopwell Wood
Water Leak Detection Throughout Rowlands Gill
Rowlands Gill is a town situated along the A684 between Winlaton Mill and Hamsterley Mill, on the north bank of the River Derwent in the Metropolitan Borough of Gateshead, Tyne and Wear, England. Being situated within Gateshead's greenbelt, the village is a picturesque setting with much open space and views across the valley to Gibside Estate, which is now owned by the National Trust. Despite being a small town, Rowlands Gill is well equipped for local amenities and benefits from being in such close proximity to larger cities such as Newcastle upon Tyne.

Derwent Park

Derwent Park is located at 11 Burnopfield Road, Rowlands Gill. The park provides access to the river where permit holders can fish. It also features a range of other amenities such as tennis courts, a putting green, recreational fields, and playground facilities. Derwent Park opens at 9am and closes at 7pm from Monday to Sunday.
Railway Tavern

Railway Tavern is a micro pub situated in Abel House in Station Road, Rowlands Gill that features a wine bar, gin bar, and serves cask ales, ciders, and craft beer alongside a mouthwatering menu of delicious food. For enquiries, call 01207438400.

Tesco Express Tesco Express is located at 1 Station Road in Rowlands Gill. The supermarket offers in-store shopping and is open starting 7am until 10pm from Monday to Sundays.

Gibside

Gibside is a scenic estate that houses the Gibside Hall as well as an 18th century chapel, landscaped gardens, a riverside nature trial, and tearoom. The park comprises 720 acres of woodland trails which makes for a perfect place family-friendly walks. The trail offers plenty of opportunities to encounter the wildlife such as Roe deer, otter, and Red Kites, that live in the woodlands. Young visitors will certainly enjoy exploring the park, especially during autumn and winter. Gibside is open starting 10am until 6pm from Monday to Sunday.