Wylam Water Leak Detection Specialists
ADI Leak Detection in London provide a totally non-invasive leak detection service for residents and businesses across Northumberland, including Wylam, using cutting edge leak detection equipment such as:
Nitrogen Hydrogen Gas Tracing
Acoustic Leak Detectors
Thermal Imaging Cameras
Snake Cameras
Pipe Tracing Equipment
The suspicion that you have a leak is usually right and the longer you wait to find out the worse that problem is getting in the background. ADI can call to you and locate more than 95% of all leaks inside one working day onsite and without digging any holes. That means that your life gets back to normal quickly and you even get to take advantage of our extremely competitive pricing – we feel you'll be pleasantly surprised.
ADI are available for hire to work on:
Domestic and Residential Leak Detection
Insurance Related Tasks
Industrial and Commercial Leak Detection
We value your property as much as you do and because of that we ensure that you only ever have a trained and professional ADI engineer visit your property. Each of our engineers can work on:
Water Mains Leaks
Leaks Inside Walls
Leaks Under Floors
Central Heating Leak
Swimming Pool Leaks
Pipe Tracing Services
Clients living in Wylam and the surrounding areas can take advantage of the services ADI offers:
Regardless of where you're based in the United Kingdom ADI will be happy to call to you.
Our friendly and helpful staff are waiting to talk to you now on 0800 731 3843.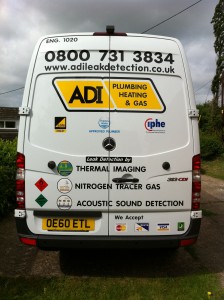 Towns We Serve In Northumberland Include: