Water Leak Detection Selby - Central Heating, Water Mains, Swimming Pools & More!
ADI Leak Detection provide non-invasive leak detection for the whole of North Yorkshire, including Selby, using state-of-the-art leak detection equipment like the following:
Natural Gas Leak Detector
Moisture Detectors
Snake Cameras
Thermal Imaging Camera Systems
Acoustic Leak Detectors
Pipe Tracing Equipment
If you're even a little bit worried that you have a leak somewhere on your property then the best thing to do is call in ADI to examine the situation for you. Our ultra advanced leak detection equipment allows us how to find leak in central heating system and underneath floors and patio gardens for example. And because the equipment is so advanced our staff will cause almost no interruption to your daily home or business routine. We can also offer you a competitive pricing structure which you'll find is hard to beat.
ADI Leak Detection routinely deal with:
Insurance Work
Residential And Domestic Leaks
Commercial and Industrial Leaks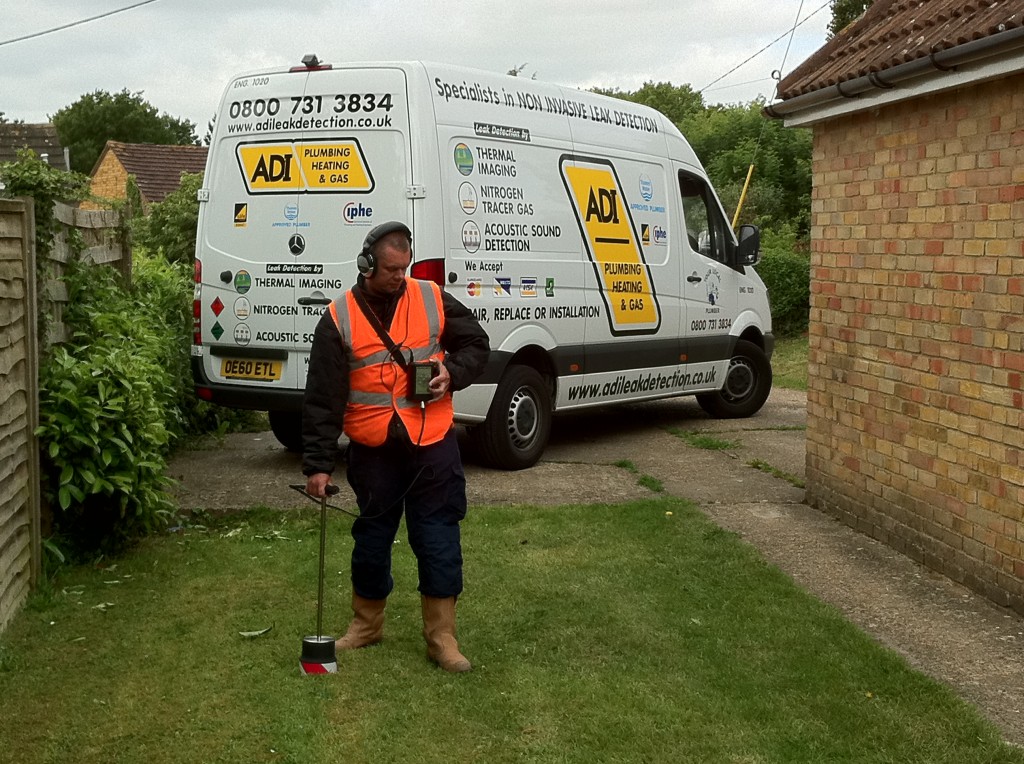 Regardless of the type of leak problem you might have our highly trained and skilled engineers will be able to deal with it. Here are just some examples of the issues we work with on a daily basis:
Leaks Located In Walls
Pipe Tracing Services
ADI are able to offer their services to customers living in Selby and the following areas too:
Barlby
Brayton
Bubwith
Cawood
Camblesforth
Drax
Selby
Water Leak Detection Throughout Selby
A church town with tons to offer.

Selby Abbey. One of the most historic attractions in this town is the Selby Abbey. This abbey was created 950 years ago and is still standing up majestically. They have services every day that you may like, and the place is quite pristine and holy in the sense that it would be a waste if you were not to go inside—a great archaeological attraction with a spark of old British architecture.

Selby Leisure Centre. Although Selby is a market town, their leisure center has updated facilities and great amenities. The staff here is quite welcoming and knowledgeable in what they do. Some of the staff will help you around, and the food in the cafeteria will impress you the most. Unlike other leisure centers in England, this center offers delicious meals at a reasonable price.
Selby Park. Situated in the heart of Selby town, the Selby Park takes you back from the busy work schedule you have as it is one of the best places in town to sit back, relax, and be one with nature. Great paths for walking and the place is bombarded with vibrant and colorful flowers that are worth the snap.

Selby Superbowl. The Selby Superbowl will give you some of the best and enjoyable experiences around town. This is a great bowling alley destination in which there are also other interactive activities you can do, such as laser tags and karting. This place has a techy feel, far from the experiences you would encounter in a park or a center in downtown Selby.

The Escapologist. A visit to The Escapologist will give you some chill, and good vibes at this entertainment restaurant will surely give you a fun-filled night. This restaurant has a wide variety of beers and other liquors and serves exemplary foods simultaneously with good rates. The atmosphere in this spot is quirky with a little bit of cool vibe to it.