Water Leak Detection Littleborough - Central Heating, Water Mains, Swimming Pools & More!
Thermal Imaging Cameras
Water Leak Detector
Gas Leak Detectors
Pipe Tracing Systems
Snake Cameras
Our engineers deploy a wide range of ultramodern leak detection equipment during a leak investigation. This equipment is so advanced that it allows our teams to find the source of your leak no matter where it might be hiding. Our efficient operation means that we can also offer all ADI customers very competitive pricing for everything we do.
You can hire ADI engineers to take on the following types of work:
Commercial and Industrial Leak Detection
Insurance Related Work
Domestic and Residential Leak Detection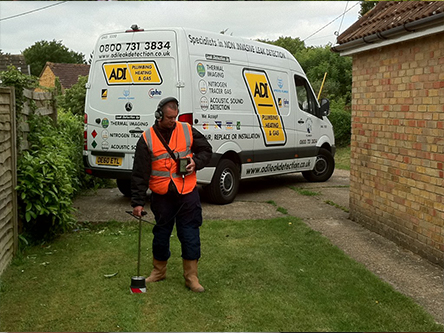 We're always working to improve the service we offer our customers through a policy of reinvestment in our resources. This means that all of our engineers are equipped and capable of dealing with:
Leaks Under Floors
Water Mains Leaks
Leaks Within Walls
Swimming Pool Leaks
Central Heating Leaks
Leak Detection in Littleborough
If you're living in Littleborough or any of these areas ADI can call to help you:
Littleborough
Shore
Smithybridge
Summit
Water Leak Detection Throughout Littleborough
Littleborough is a fantastic town set beneath hills and wild woodland near the edge of Pennines. It has beautiful landscapes, evident by the impressive physical features in the Pennines Township of Rochdale Borough. The town is dissected right through with tranquil waterways and lakes that keep visitors from all over the world to experience the unique features and the beautiful photographs you can take standing near water edges and hills. It is an area of rich adventure and history where you will learn about the locals and the town's growth in general. The Pennines is the top outdoor destination in Littleborough. You will enjoy the sites of sweeping hillsides and rolling eyes that consistently satisfy the sights as you ride along the beautiful roads that wind up and down. Also, the culture of horse riding seems to persevere in this area. You can cycle, walk, or get on a horse for all your outdoor activities. The most popular place that most people visit is Hollingworth Lake. It is rich with culture and has impressive surrounding nature. You will enjoy some of the best and oldest England traditions firsthand in the Pennine villages.Littleborough's rush-bearing weekends, and it is a place you will find fun-filled and extremely sweet for all your adventures.