Water Leak Detection Little Lever - Central Heating, Water Mains, Swimming Pools & More!
Central Heating, Swimming Pool & Water Leak Detection In Little Lever ADI Leak Detection provide a non-invasive leak detection service for customers across Greater Manchester, including Little Lever, using the most modern leak detection equipment such as:
Gas Leak Detectors
Nitrogen Hydrogen Gas Tracing
Thermal Imaging Camera Units
Moisture Detection Systems
Snake Cameras
Pipe Tracing Equipment
The first moment that you notice any sign of a central heating leak is when you should be calling ADI to examine the central heating problems for you. Our engineers use a range of cutting edge equipment which allows us to track down the source of any leak no matter where it's located on your property. And we perform each and every leak investigation with the focus on minimizing the disruption caused to you and your family whilst still offering you the most competitive pricing that we can.
ADI engineers are regularly hired to work on the following:
Residential Leaks
Commercial Leaks
Insurance Based Projects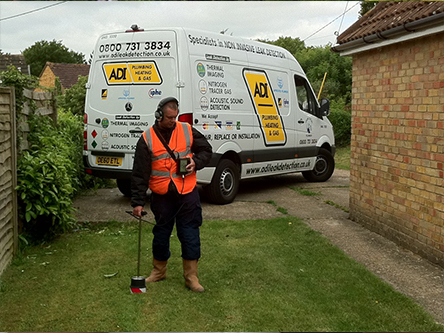 At ADI we're always focusing on doing more for our customers and we're always investing in new training programs for our engineers and the latest in equipment to make sure our customers are receiving the highest possible level of service from us. It also means any one of our staff can work on the following issues for you:
Leaks Inside Walls
Water Mains Leaks
Leak Underground
Leak Detection in Little Lever
ADI are available to assist residents of Little Lever and nearby areas such as:
Bolton centre
Darcy Lever
Deane
Great Lever
Little Lever
Water Leak Detection Throughout Little Lever
Little Lever is an area in the Bolton region located in Greater Manchester County. The place is marked with various historical sites, towns, ancient places, old mines, hiking areas, and other amazing parks. You will also enjoy the antiquemuseums, disused railway lines, and moated sites found in the area. There are various landmarks in the area like The Naze, Rivington Pike, and Hog Lowe Pike. Some of the bets incite sets in the regions such as Hanging Stone, Rivington Cup Marked Stone, and Rainsough Hill Camp. Therefore, it holds a lot of fascinating history and details about the past. Also, you can get along the areas you want to be in the area using the three roads in the area that meet in a junction. The road between Farnworth and the adjoining hamlet of Nob End continues to Radcliff marked A6053. Another road,B6209, takes users to Bolton. However, this road is now replaced by A665, which is the main route that links with other cities near Manchester, Bolton, and Bury. Enjoy amazing bus rides from the adjoining cities that take you into the marvelous city. Some of the top parks to visit in Little Lever are Haigh Country Park, Pennington Flash, Burrs Country Park, and Outwood Country Park.