Is the time coming when you have to replace your boiler?
Perhaps your boiler is losing pressure regularly, is constantly suffering from high boiler pressure, you know that your combi boiler is leaking or just not delivering that piping hot water it once did. A boiler is one of the strangest pieces of equipment in the home, it is the one thing we rely on daily, but when it comes to purchasing a new boiler, most people just buy the boiler that their plumber recommends.
A boiler is not an insignificant investment, which is why we believe every homeowner should make an informed decision before getting out their wallet. In this article, we have done the work for you so that you can purchase the best boiler for you rather than the boiler, which earns your plumber the biggest commission.
What Is A Combi Boiler?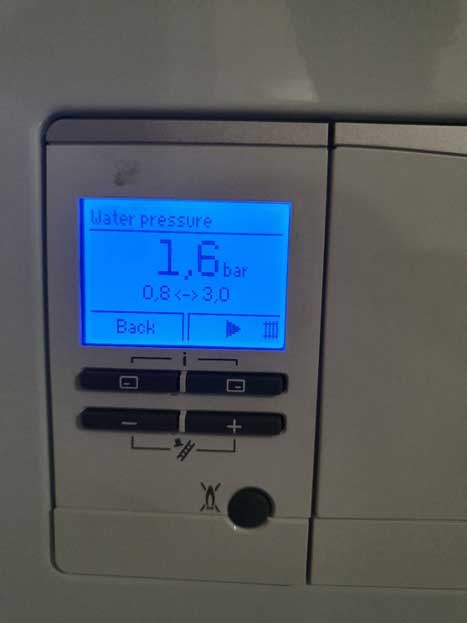 Depending on the age of your current boiler, you may never have lived in a property with a Combi boiler. Combi boilers ate the most popular type of boiler fitted in the UK today, and they operate slightly differently from old-style boilers. A combination boiler (Combi for short) essentially combines a central heating unit and a water heating system into one combined unit. One of the most significant advantages of this design is that for modern homes where space is at a premium, homeowners do not need two separate boilers or a water storage tank. Another significant advantage is that a combi boiler is a much more efficient type of boiler and is regarded within the industry as being much more reliable than traditional boilers.
A Combi boiler is connected to the mains water supply and is an excellent choice for smaller homes that do not have an airing cupboard or roof space. The reason why they are more efficient is that they only heat water on demand, so they don't heat water unnecessarily. Although combi boilers are not the only type on the market, this article is going to focus on the top 10 combi boiler brands, as the likelihood is that is the type of boiler most of our readers will be purchasing.
Our recommendations take into consideration three main things, the initial cost, reliability, and efficiency. We understand that you want the most efficient boiler possible. Energy prices continue to increase year after year, so you want a boiler that delivers as much heat as possible, with maximum efficiency. You also want a reliable boiler from a company renowned for providing long-term support for their products. After all, you should expect a new boiler to last anywhere between 8 and 10 years, so you want to know that you can get replacement parts easily for years to come.
We have ranked our top five, although any of the boilers mentioned here are worthy of your consideration.
Alpha
Alpha is a British company that has been in the business for over fifty years. They combine excellent products with legendary Great British service, and they continue to go from strength to strength. If you are keen to support British Industry and innovation, then the Alpha brand should be high up on your list of manufacturers from which to buy.
Vaillant
The Vaillant brand is targeted at the premium end of the market and regularly receives recommendations and even awards from Which. If you enjoy technology and the convenience of a mobile phone app to monitor and control your boiler remotely, then Vaillant even has its own app for this purpose. All Vaillant boilers, with the exception of the ecoFIT Pure, come with a five-year warranty, as standard with the option to increase that to seven or even ten years.
Worcester Bosch
Worcester Bosch (previously Worcester) is a UK based company with a German parent company. Acknowledged as the pioneers of combi boilers, the company benefits from many years of experience and technical knowledge, which has earned them 10 Best Buy Which awards consecutively. Their most popular model is the Greenstar i, which is currently installed in over 1 million properties across the United Kingdom. While many of the manufacturers featured here only produce a small range of boilers, Worcester Bosch has a boiler for every situation, from small eco-friendly homes to large homes with numerous bathrooms.
Ideal
Ideal has garnered an excellent reputation and increased its market share substantially over the last few years. They have three main ranges: the Logic, which is targeted at anyone who needs a small and affordable boiler, the Vogue Gen 2, which is a fully-featured but compact boiler, and finally the Vogue Max, which is a premium quality boiler that also benefits from an Ideal system filter. This filter delivers an additional benefit as it increases the standard warranty from eight to ten years.
Viessmann
There is only one company to consider where money is no object, and that is the German company Viessmann. Benefitting from precise german engineering and market-leading efficiency, you will rarely regret investing in a Viessman. The good news is that the company is still building its brand in the United Kingdom. As part of their marketing process, customers can take advantage of some introductory pricing, making them significantly more attractive.
Our final advice to anyone contemplating purchasing a new boiler is to make a list of the things which are most important to you. Whether that is budget, how economical they are, reliability or design, Never rush into the decision, or feel pressured by your engineer, potentially any decision you make will be with you for eight to ten years, so you need to be 100 percent confident in the product you choose.